2013 Mercedes-Benz E400 Hybrid priced from $56 705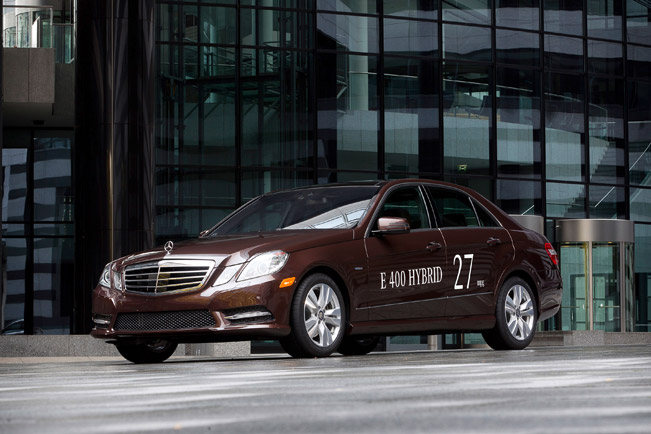 Mercedes-Benz has just announced the price of the 2013 Mercedes-Benz E400 Hybrid, which will begin at $56 705. The price includes a $905 destination charge. The Hybrid car is currently on sale.
It will delight its customers, because no changes have been made to the exterior appearance of the regular E-Class, and at the same time it includes an entire compact, intelligent and modular hybrid concept.
In addition, no compromises were made in terms of space, safety and comfort. In fact, significant increase in comfort has been achieved thank to the start/stop operation which allows a noiseless start.
What is more important here is that the combined consumption of this hybrid is estimated of 27 mpg. In addition, part of the intelligent downsizing strategy of Mercedes-Benz that was implemented here is the increase in the engine output of the E 400 HYBRID by some 20 kW and 250 Nm thanks to the electric motor.
Furthermore, the customers will enjoy the impressive hybrid driving experience thanks to the start/stop function, regenerative braking, boost effect, purely electric motoring and "sailing" function.
The E400 Hybrid gets is power from the electric motor which is mated to a 3.5-liter V6 gasoline engine. The latter generates 302 horsepower (222 kW) and 273 pound-feet of torque.
The E400 Hybrid made its first world appearance at the 2012 Detroit Auto Show earlier this year as an US version of the European E300 BlueTEC HYBRID.
Source: Mercedes-Benz