2012 MG Icon Concept Unveiled
2012 MG Icon Concept is an exceptional vehicle which has just been unveiled at the Beijing Auto Show. And as expected it has already captured many hearts.
In fact, this is the first SUV concept car from MG Motor Company. The design of this concept vehicle was inspired by the brands most legendary sports cars MGA and MGB GT.
Indeed, NG Icon represents a vision of a modern vehicle which incorporates progressive design but also cherishes the heritage of the famous brand.
As you can see MG Icon has wide and powerful front end which gives it confident stance and powerful presence. In addition to this the concept shows progressive spirit through its harmonic proportions.
The rear of the SUV was inspired by the design of the MGB GT. This means that it features structural lamps mounted on top of haunched wings, which are undoubtedly highly distinctive feature of the design.
Furthermore, the MG Icon has a four 'shell' seat layout, where the rear seats can fold down completely into the floor. This will make the compact SUV more practical and functional.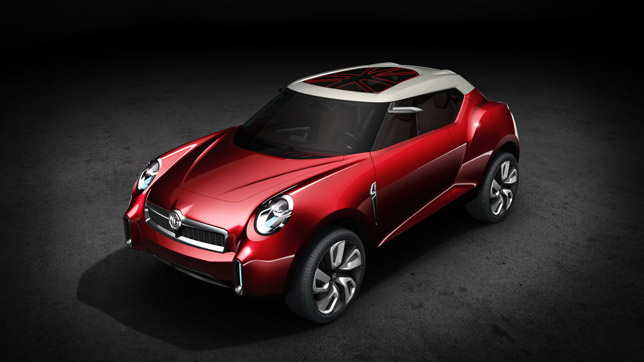 2012 MG Icon Concept SUV
Source: MG