MINI Hardtop 4 Door Revealed in L.A.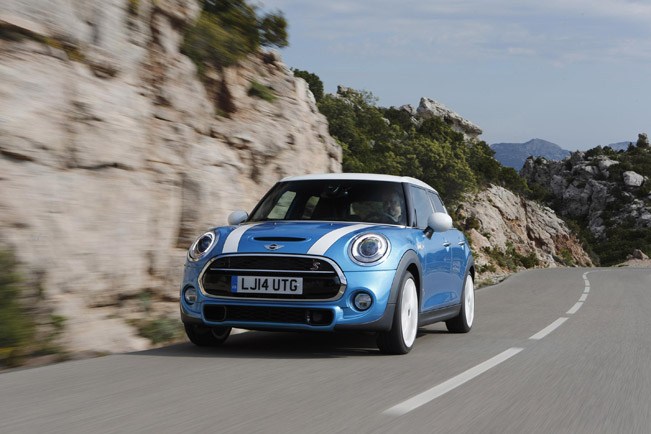 MINI Hardtop 4 Door is debuting next to the Classic MINI and MINI Superleggera Vision roadster concept at the Los Angeles Auto Show. The aim of the company is to show its past, present and its future plans. The Hardtop model has space for five and also boasts more cargo space. However, it is as dynamic as the 2 door model, and keeps the go-kart, while adding functionality and interior space.
Being a little bit larger it is logical that the new model offers more space for the occupants. Precisely, there is more legroom in the rear, more shoulder space in the front and back and additional cargo space.
More importantly, the car will be the first four door MINI to be built on the shared front wheel drive global architecture with BMW Group. It will be driven by the same three- and four-cylinder MINI TwinPower Turbo Technology engines of the Hardtop 2 Door model.
The iconic brand will also use the event to showcase brand's newest integration with Spotify. This is one of the world's most popular streaming music services. Even more, it will be available in MINI vehicles with MINI Connected infotainment platform.
Looking forward to the future we see the MINI Superleggera Vision roadster. The past and future come together in this stunning concept car. It combines the tradition of classic coachwork construction with MINI's authentic British styling.
Its timeless aesthetic appeal was first shown at Concorso d'Eleganza Villa d'Este in Milan this year. The roadster exemplifies the potential future of the brand and it is also the first time the sporty roadster concept will be shown in the U.S.
MINI Hardtop 4 door is scheduled to go on sale in January next year with a price around $1,000 USD above the equivalent Hardtop 2 door.
Source: MINI