2015 Nissan 370Z NISMO Goes on Sale in Europe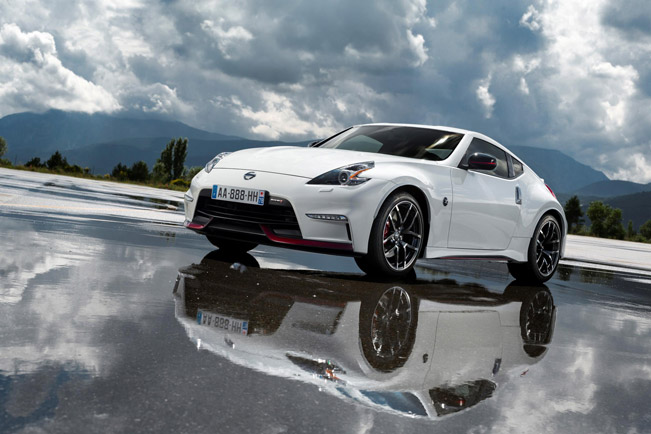 2015 Nissan 370Z NISMO debuted in May at the ZDAYZ event, where it showed the updates it received for the new model year. The 370Z incorporates a range of design and engineering improvements and in fact it is the sportiest 370Z produced up to date. The car embodies the essence of performance motoring, and part of this is due to the added design changes and new aero package.
The new model includes an entirely redesigned front bumper, which features a larger air intake, additional air inlets ahead of the wheel arch and new LED daytime running lights. Other updates include black headlamp bezels, special red NISMO trim at the base of the bumper, redesigned side sill and door mirror and special NISMO badging. 370Z NISMO runs on 19-inch Rays alloy wheels finished in black and silver.
At the back of this Nissan, there is a new bumper and spoiler design. Furthermore, the 370Z NISMO's aero package includes a smaller rear spoiler that works in team with the new front bumper. It achieves more downforce when driving at speed.
Inside, the car is adorned by racing-inspired interior featuring new Recaro seats. They are significantly improved in order to deliver more support and comfort, and are based on the acclaimed Recaro Sportster. In fact, the seats have been specifically designed for the 370Z NISMO and feature a host of detail changes. The seats are trimmed in red and black leather and Alcantara and match the steering wheel.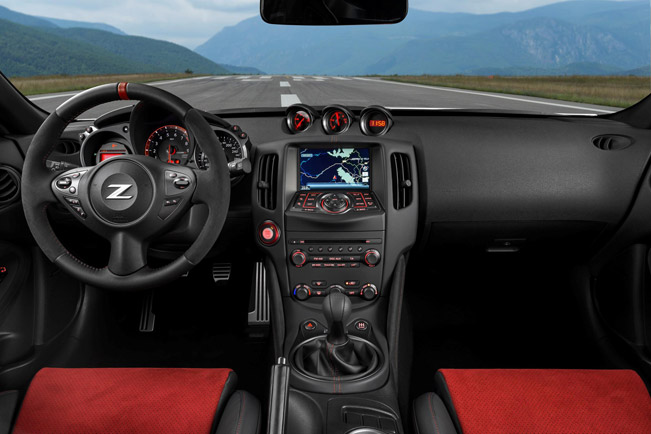 2015 Nissan 370Z NISMO is powered by 3.7-litre six-cylinder engine that delivers 344 horsepower (253 kW). The unit is matched to a six-speed manual gearbox. The 0-100 km/h acceleration time of the car is rated at just 5.2 seconds. NISMO's dual exhaust system delivers the perfect sporting soundtrack.
Nissan has also made several design and engineering improvements to the rest of the 370Z range. Some of them include the 18-inch Gun Metallic wheels, new Spinal seats with shell construction, revised suspension set-up and rear spring and damper rates, a new inner wheel arch and new carpets.
2015 Nissan 370Z is powered by the 3.7-litre V6 engine, which produces 328 hp (241 kW) and drives the rear wheels via a six-speed manual or a seven-speed automatic transmission. The 370Z also offers Syncro Rev Control which is a fully synchronised down/up shift rev control system.
The pricing for both models will be announced closer to the launch later this year. They will go on sale in Europe in September.
Source: Nissan