2015 Nissan 370Z Nismo To Be Revealed At ZDay Z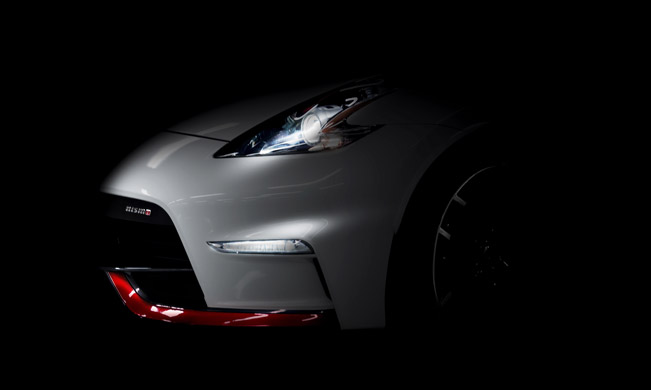 2015 Nissan 370Z Nismo has just been teased. Besides the image of the part of the front end and head-light the Japanese company has only disclosed that the vehicle will make a special global Nismo debut today 16 at 1:00 p.m. ET at ZDAYZ event located at Fontana Village Resort in North Carolina. And that is all. Luckily enough we don't have to wait too long to take a look at the vehicle and get the impression of what it would be like. However, we can still get some information from the released teaser photograph.
What is visible is that the new 370Z Nismo has horizontal LED running lights and associated vertical vent, additional air intakes and a more-aggressive front splitter. We can't see the grill very well but it seems updated. At last, the car will be probably running on double five spoke wheels fitted with low profile tyres.
As a matter of fact, this model stands at the top of the line of 370Z range. So far the car has been powered by the 3.7-liter V-6 engine. The unit generates 350 hp (257 kW) and 374 Nm (276 lb-ft) of torque. It is coupled with a six-speed manual transmission with SynchroRev Match technol.
Source: Nissan