Nissan Introduces its New Generation NV200 Taxi in Japan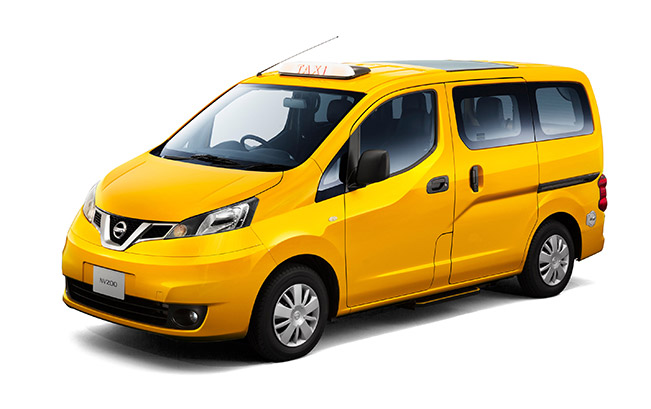 Japan is getting its new generation taxi which will start operating very soon. Nissan Motor Co., Ltd. has announced the launch of the NV200 Taxi throughout Japan in June 2015.
The NV200 Taxi is set to provide citizens with bigger convenience when they travel which will change the sedan-based taxi's virtues. The vehicle is built on the popular base model Nissan NV200 (also known as NV200 Vanette in Japan). It represents a multi-purpose commercial vehicle which has embraced a global recognition by winning a number of various awards in different markets and sectors.
The NV200 Taxi Gasoline car is equipped with HR16DE engine and comes in two variants: with standard (2,196,720 yen) or panoramic roof (2,391,120 yen). The NV200 Taxi LPG Bi-Fuel is powered by HR16DE LPG Bi-Fuel engine and it also arrives with a choice of either standard roof (2,816,640 yen) or panoramic roof (3,011,040 yen).
What really makes the Nissan NV200 Taxi stand out is the adoption of a unique theme which is complemented by a certain spaciousness on the inside with enough room to fit up to 4 big suitcases. There are also large automatic sliding doors for easier and simple access. The panoramic moon roof offers passengers the opportunity and convenience to observe spectacular views above them. In addition, the car is also equipped with an optimized suspension system and seats that have received a new design.
The NV200 Taxi takes care not only of the riders but of the driver too. Thanks to the high driving position (line of sight) the person who is driving is enabled to observe the traffic situation ahead without any difficulty. Moreover, the striking headroom and supple ride quality are able to decrease stress and exhaustion during long shifts and driving. The easy handling character of the NV200 Taxi, safety, excellent value and running cost performance turn the car into a dream come true for every taxi-driver.
Source: Nissan