Nissan LEAF Continues the Fight With the Climage Changes

Nissan LEAF electric vehicle happens to be one of the most successful in brand's recent years. Something more, Nissan Motor Ltd. today celebrates the incredible amount of sold units in the UK: more than 10,000. Originally launched in 2011, Nissan LEAF electric vehicle showed that electricity and quality can go hand-to-hand, without any serious problems. Oh, well.. the vehicle itself looks amazingly ugly with its strangely placed headlights and the stupidly smiling low grille, that together form a retarded and un-sexy face, but we are here for the functionality, right? And the environmentally friendly ideas, incorporated in vehicles..right?
SEE ALSO: Nissan LEAF Range Expands to Fight Global Climate Change
Nissan LEAF continues the fight
However, since the last year, the number of LEAF sales is increased greatly. Do you remember, when the Nissan team said they will fight the global climate change? It seems, that they not only took it seriously, but they have some incredible success. Only for the first half of 2015, Nissan sold about 2, 964 LEAF electric vehicle units only in the UK. This means three things: People get more and more aware of what is happening to the Earth's climate; people try to do something about it and lastly, people will do something about it, even if it means to buy an ugly vehicle. This makes me a proud.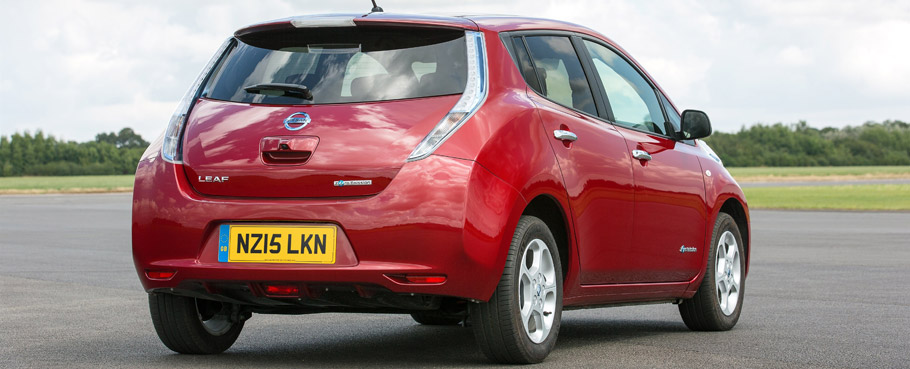 I am proud that the Nissan LEAF has played such a major role in changing perceptions of EV ownership and I am even prouder that the UK is now the number one market for LEAF sales in Europe.
And to expand even further the LEAF lineup, Nissan recently released Acenta+ model, which offers even wider list of goodies for its owners. There are numerous standard and additional features, as long with new trims. And as you know, Nissan is one of the most trustworthy vehicle manufacturer with more than 17,600 staff operations and about 675,000 units sold across UK, Spain and Russia. These numbers include compact vehicles, crossovers, SUVs, and of course electric vehicles like the LEAF, which is world's most popular electric vehicle.
Source: Nissan