Nissan LEAF Owners to Charge Vehicle for Free in Chicago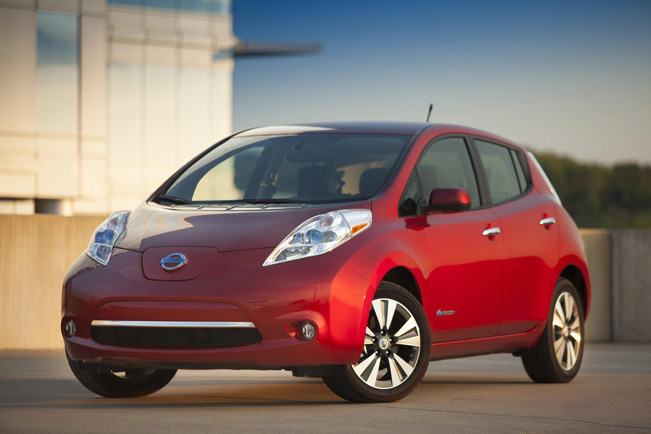 You may think that electric cars are too expensive while offering a limited driving range but they do come with numerous benefits – quiet operation, excellent acceleration, no harmful emissions and in some places even tax benefits. Now there's one more reason to buy an electric vehicle, at least when it comes to Nissan – owners of Nissan LEAF cars will be allowed to charge their vehicles for free in Chicago, IL.
The news comes from Nissan itself. Here's the deal – by purchasing or leasing a new Nissan LEAF car you get the right to charge the vehicle for free for two years at public locations in Chicago. You must also get the car from a Chicago Nissan dealer. The promotion, called "No Charge to Charge" includes complimentary access to fast chargers that can charge a LEAF battery pack from zero to 80 percent in about 30 minutes.
"Nissan LEAF is an attractive option for Chicago car buyers for a number of reasons, such as the available Illinois Alternative Fuels Rebate of up to USD 4,000 and significantly lower operating costs than a gas-powered car," said Brendan Jones, director, Nissan Electric Vehicle Sales and Infrastructure Strategy. "Adding free public fast charging in Chicagoland gives Nissan LEAF an even greater competitive edge over other vehicles, regardless of their fuel source."
This is not everything – apart from being able to charge their Nissan LEAF at retail stores, tollway oases and other convenient Chicago locations, owners of LEAF cars will also have the benefit of enjoying free one-hour charging sessions at more than 140 level 2 (240V) charging stations.
The Nissan "No Charge to Charge" promotion is also offered in other US cities including San Francisco, Los Angeles, Sacramento, San Diego, Seattle, Portland, Oregon, Nashville, Phoenix, Dallas-Ft. Worth, Houston and Washington, D.C. In the next year, Nissan plans to offer the "No Charge to Charge" program at LEAF dealers in at least 13 additional U.S. markets.
"No Charge to Charge" is now available at Nissan LEAF dealers in the Chicago market. LEAF owners who purchased or leased their vehicle on or after November 1, 2014, in the Chicago market will receive entry into the "No Charge to Charge" program retroactively.
Source: Nissan