Nissan Pathfinder Concept Teaser
We came across this teaser for the forthcoming Nissan Pathfinder Concept. It will be revealed on the North American International Auto Show in Detroid which will be open to the public on the 14th of January 2012.
It is said that this concept, while preserving the typical Pathfinder spirit, is to introduce a new highly modern platform coated with a striking aerodynamic body, Supposedly It will be clever, it will have seating for seven and it will be cargo friendly.
The debut precedes the appointed release of the new Nissan Pathfinder which hopefully will bare as much resemblance as possible to the concept.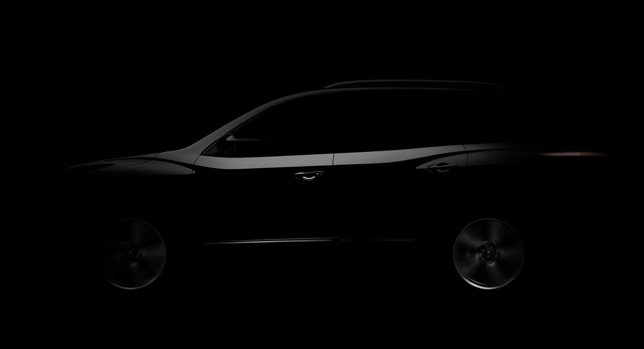 Source: Nissan