2015 Nissan Pathfinder And Sentra Sedan Debut in Moscow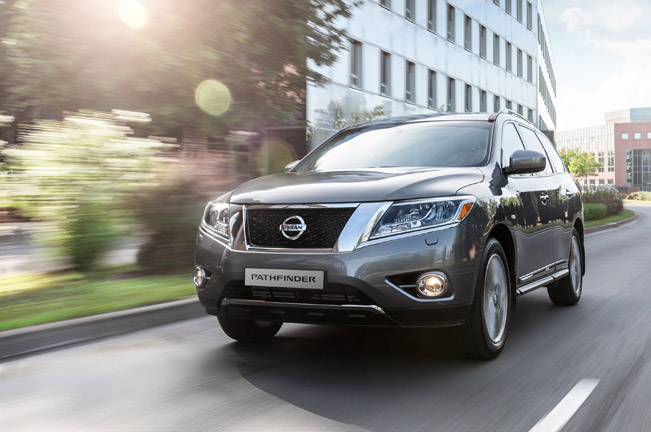 Nissan's presence at the Moscow Motor Show was celebrated with the launch of the eagerly awaited Pathfinder range and the new Sentra sedan. The Pathfinder makes the first-ever Russian-manufactured petrol-electric hybrid, while the Sentra is specifically Russian-built. Other vehicles which make Russian debut at the show are the new Juke and GT-R NISMO. In fact, country's market is company's fifth-largest global market, where Nissan is the fifth-largest brand in the market - leaping from eighth place last year.
In addition, Russia is also the only market in the world where Nissan Motor Company is currently selling all three of its brands: Nissan, Infiniti and Datsun. What is more, it has strong collaboration with Alliance partners Renault and AvtoVAZ through joint manufacturing initiatives.
The production of the Pathfinder will be added to Nissan's manufacturing operations at St. Petersburg, where up to 100,000 units will be built annually. Pathfinder's hybrid engine variant will be produced there. The plant currently builds the Teana, Murano and X-Trail, and Qashqai will be added in 2015.
Nissan's new fourth-generation Pathfinder will be powered as a standard by the 3.5L petrol engine. As an option the car will be driven by the 2.5L hybrid engine. Moreover, the vehicle will be equipped with an intelligent 4x4 system and the latest generation X-tronic transmission. This will endow it with great all-road capabilities in any condition.
Next, the 2015 Nissan Sentra is a result of the collaboration with company's Alliance partner AvtoVAZ. The car will be built at the AvtoVAZ plant in Izhevsk. Nissan also produces vehicles at the AvtoVAZ plant in Togliatti. These include Almera and Datsun On-do.

The new Sentra features modern design and is built with high quality materials. It has a high ground clearance coupled with a comfortable suspension. The C-segment sedan will be driven by 1.6L gasoline engine, which can be mated to either of transmissions: 5-speed manual or X-tronic.
Source: Nissan