Nissan Resonance Concept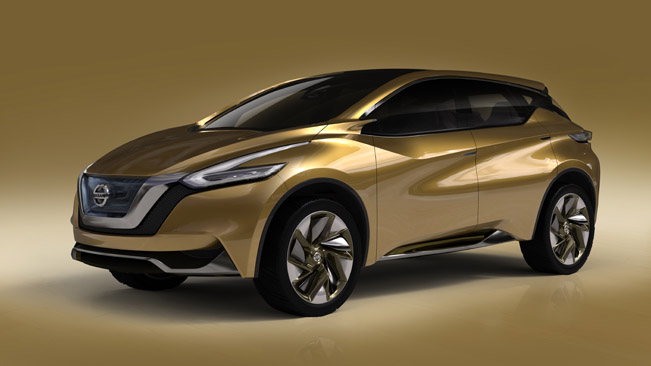 Nissan has presented the Resonance Concept at the 2013 North American International Auto Show.
The vehicle was created by Nissan Design America, San Diego, CA, under the direction of Shiro Nakamura, senior vice president and chief creative officer of Nissan Motor Co., Ltd.
"When the designers were first working on conceptualizing the Nissan Resonance, they were inspired by amazing scientific advancements in technology and material innovations. They also were inspired by the aspirations of those people who unabashedly embrace innovation and are optimistic about the future. It was about serving those people a concept vehicle that is forward-looking and fuses style with an athletic ride.", commented Said Francois Bancon, Nissan Motor Co. division general manager, Product Strategy and Planning.
The Resonance has a bold exterior with a "V-Motion" front fascia and a tinted acrylic grille. There are also some chrome accents, panoramic sunroof and a set of 22" aluminium wheels.
The interior boasts premium leather upholstery, natural wood trim and metallic accents. There is also a cloud-based telematics system and an interesting instrument panel.
Nissan Resonance is powered by a hybrid powertrain including a 2.5 liter petrol and an electric motor. It is connected to an X-tronic CVT and an AWD system.
Source: Nissan