Nissan to Première new Concept SUV at the Sao Paulo Motor Show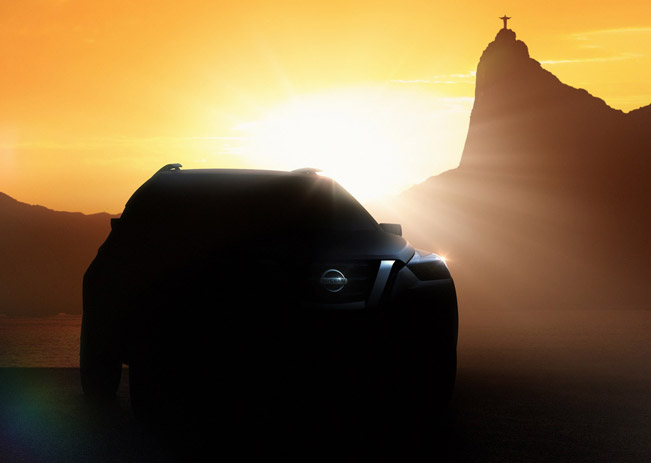 With this teaser image Nissan wants us to prepare for a special première which will happen at the Sao Paulo Motor Show happening in 28th of October in Brazil. From what we can see, the concept car to be shown at the event is clearly an SUV type of vehicle. Judging by the philosophy of the Japanese brand we are not surprised that it didn't' released any additional information about the model, so we will have to wait until the official debut.
The car will be an expansion of company's current design language. Nevertheless, the size of the concept outline in the teaser image shows that Nissan is probably planning something more masculine and aggressive. Take a look at the high roof and waistline as well as the slab-like doors.
From what we can see from the front end, it appears to be muscular, includes a big bonnet and semi-exposed wheel arches that incorporate the boomerang styled headlights. At the front we can also see a V -shaped grill, which includes the standard Nissan badge and bold chrome surrounding.
Two years ago Nissan hosted the global debut of the designed in Brazil Extrem Concept. We doubt that we are to see a vehicle of this size although we expect that Nissan will have retained the same aggressive looking, and probably the three-door-style.
Source: Nissan