Nissan Reveals The Story Behind The Design Of Concept 2020 Vision Gran Turismo [VIDEO]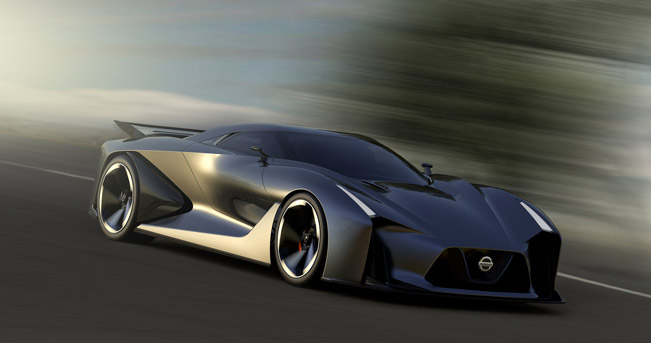 Nissan Concept 2020 Vision Gran Turismo has been introduced last week and it was also announced that the virtual car will join the PlayStation3 game on 6th of July. In fact, the game celebrates 15 years anniversary since it was released for the first time on the market. This Nissan concept has a strange V-motion front fascia and slender headlights. Also, there have been added huge air-intakes which were specifically made that big to deliver enough air for the powerful engine. The unit is producing more than 800HP (588 kW).
In the video below, which the company has just published, Nissan tells the story of how Concept 2020 Vision Gran Turismo's life began. Initially it was a dream project for young Nissan designers. They were given the freedom to create the perfect supercar … for their own Gran Turismo fantasy garage, of course.
The team at Nissan Design Europe based in London however, created a spectacular design which seemed to have so much potential. It also benefited from input from an engineering team based in Japan.
In addition, their design also adapted cues from current Nissan performance models. The concept was created from scratch with the latest digital tools. In the video the designers say that this design will be used in future Nissan vehicles and probably will turn out to be a future concept.
A full-size Nissan Concept 2020 Vision Gran Turismo will be presented at the Goodwood Festival of Speed.
Video Source: YouTube
Source: Nissan