Nissan Concept 2020 Vision Gran Turismo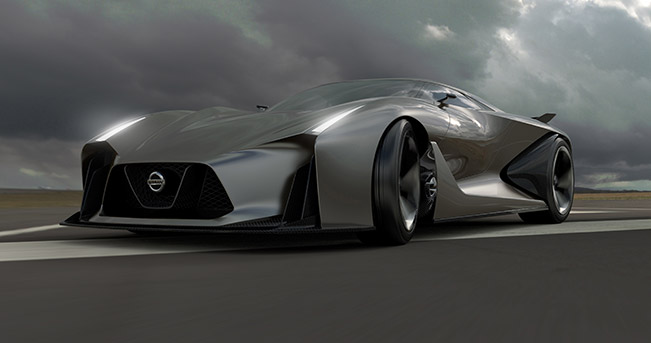 Nissan has officially unveiled the staggering Concept 2020 Vision Gran Turismo after a lot of teasers and leak images. It is described as a "vision of what a high performance Nissan could look like in the future", the Concept Gran Turismo boasts a lot of GT-R features.
Essentially, it is a 2+2 supercar featuring a "V-motion" front fascia, slender LED headlights, a ventilated front hood, a carbon fiber front splitter and of course the typical taillights. Other features word mentioning are the impressive and aggressive rear diffuser and a carbon fiber rear wing.
The huge air-intakes are going to deliver enough air for the expected extremely powerful engine, which will power the upcoming Nissan GT-R.
The Concept was developed by a young team from Nissan Design Europe, which was helped by an advanced engineering team from Nissan Technical Center in Atsugi, Japan. The manufacturer didn't confirm the rumors that the Concept will preview the next generation GT-R, but they said that the model "hints as to how a supercar of the future might look".
Nissan Concept 2020 Vision Gran Turismo will be available in Gran Turismo 6 in July.
Source: Nissan