Nissan Sport Sedan Concept Debuts In Detroit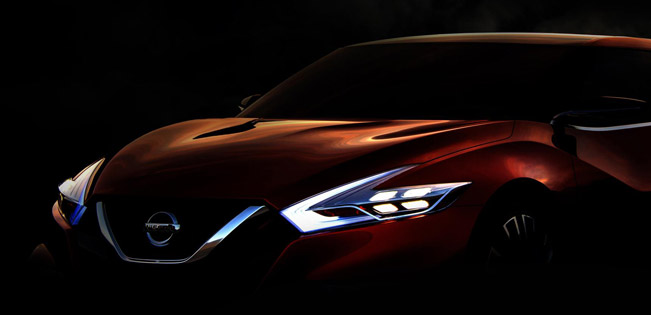 Nissan has just teased its Sport Sedan Concept and has announced that the car will be making its official debut at the 2014 North American International Auto Show. The debutant will be joined by the North America premieres of the Nissan IDx Freeflow and IDx NISMO concepts.
What can be seen form the image released is the energetic design of the car and the application of sports car principles into a sedan. The car will have a distinctive front fascia adorned by extravagant LED headlights.
On the other hand, the IDx Freeflow and IDx NISMO offer an innovative eye-catching design, which at the same time are different in terms of the approach to the next-generation compact vehicle. The first one expresses a casual, lifestyle-focused vision and the other an ultra-sporty design that looks as if it came directly from a driving video game.
The three concept vehicles will be unveiled on 13th of January and then will be publically displayed at Detroit's Cobo Hall from January 18th through 26th.
Source: Nissan