Nissan ZEOD RC Racer 1.5 liter Turbo Engine - 400HP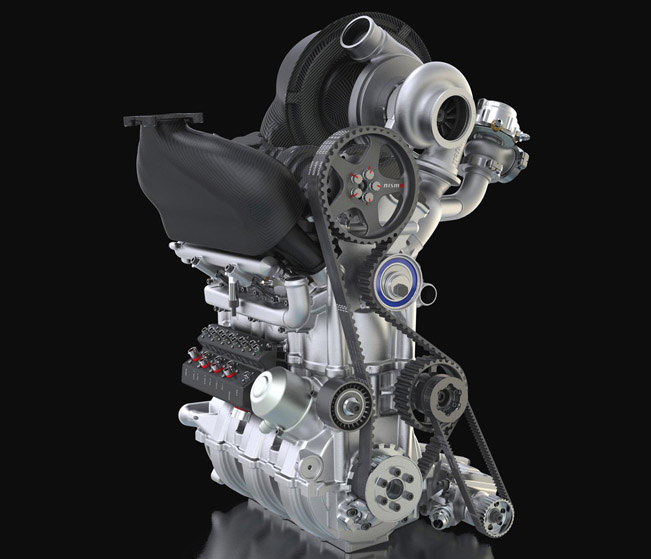 Nissan has unveiled the engine for the ZEOD RC Racer – a 1.5 liter turbocharged petrol with whopping 400HP.
The new version of ZEOD RC was presented by the manufacturer back in October, 2013 and now Nissan has revealed more information about the engine. It is an all-new 1.5 liter three-cylinder turbocharged petrol with code DIG-T R. It produces 400HP (298 kW) and 380Nm (280 lb-ft) of torque. The redline is at 7,500RPM. Other important feature is the weight of the motor – 40 kg (88 lbs) and according to Nissan offers more power per kg than a F1 engine. It is also quite compact – around - 400mm long, 200mm wide and 500mm tall
Nissan ZEOD RC Racer is getting ready to compete in Le Mans 24 Hours – June 14-15th.
Source: Nissan