Nissan ZEOD RC - World's Fastest Electric Racing Car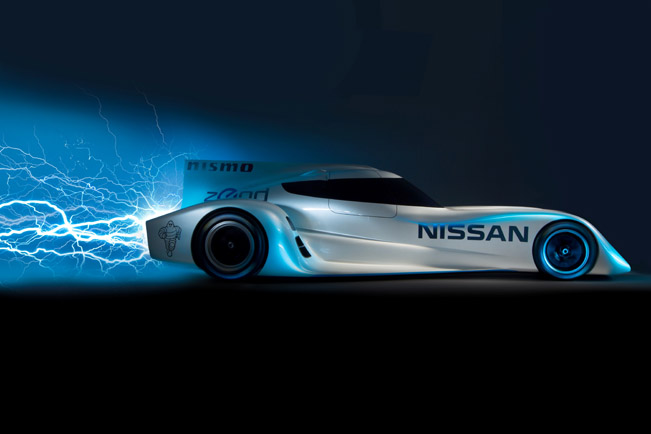 Nissan has unveiled the groundbreaking and innovative ZEOD RC. This is the world's fastest electric racing car, which will reach speeds of more than 300km/h with electric technology at the Le Mans 24 Hours.
The ZEOD RC (Zero Emission On Demand Racing Car) will make its race debut at next year's Le Mans 24 Hour. The global leader in electric vehicles for the road, Nissan will trial variants of new electric drive train technologies as part of its intended future return to LM P1 competition to challenge for overall victory at the world's most prestigious endurance race.
Nissan's invitation from the Automobile Club de l'Ouest (ACO) to compete in the 2014 Le Mans 24 Hours was announced by Nissan Chairman and CEO, Carlos Ghosn in Japan in February. The car will compete under the ACO's 'Garage 56' entry - an additional spot on the grid for vehicles that showcase new and innovative technology.
Run as a Nissan / Nismo full factory international program with input from Japan, Europe and the US, the Nissan ZEOD RC design team is headed by Ben Bowlby who has been newly-appointed as Nissan's Director of Motorsport Innovation and previously worked on the Nissan DeltaWing program in 2012.
While the car will not race until next year's Le Mans 24 Hours, Nissan today kicked off a unique aspect of the program - race fans getting the chance to unveil the car in the public area of the Circuit de la Sarthe. Nissan intends to draw back the curtain for fans across the globe to provide continued updates via its international partnership with YouTube and its Nismo.
Source: Nissan