Petrolicious: Ferrari 512 BBi Is A Piece of Art [VIDEO]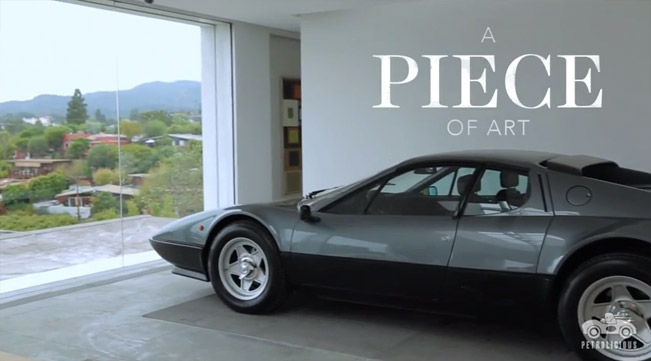 Everyone gets always excited when they hear the word Ferrari. It carries some special magic in itself and makes us dreaming about the exquisite models of the Italian brand. Maybe you have heard about Holger Schubert and his office/garage.
In fact, he has made his living place an exhibition hall in which the pieces of art are vehicles. In this current Petrolicious video we are to see how one of his cars – namely the Ferrari 512 BBi is taking a central part in the interior of the house.
For Schubert, regarding architecture and design, his tastes are absolutely focused towards everything being as minimal as possible. For this reason he has chosen to put the Ferrari model in front of a white wall in his home, thus reminding the spectators of a blank white canvas with a piece of art in front of it.
As a matter of fact, he took his work-of-art BB 512i and built everything around it. As any showcased work of art deserves to be, Holger's car is in the spotlight and on the pedestal that is the studio garage, which was designed and built for the specific purpose of working and living alongside the Ferrari.
To go even further into details, the BB 512i was produced in 1981 and the horsepower it delivers are 340 hp (254 kW) at 6000 rpm. The torque is estimated around 333 lb•ft (451 N•m) at 4200 rpm. The car accelerates from 0 to 100 km/h in only 5.4 seconds on its way to a maximum speed of 160 mph (260 km/h).
You can vide the video below and get your impressions from Holger's story. He shares the details of his car and space, which is built with a special 16-foot driveway bridge, a ramp to roll the car outside to start, and some of the best views a vehicle can take in of the Pacific Ocean.
Video Source: YouTube
Soure: Petrolicious