Petrolicious: The Testarossa Presence [VIDEO]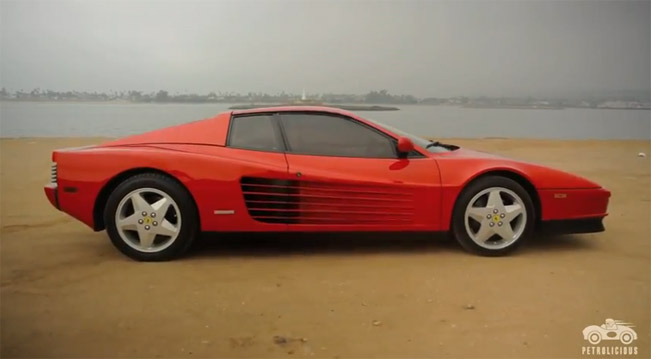 Ferrari Testarossa debuted back in 1984 at Paris Auto Show when it made a great furore. This sports car was the successor to the famous Ferrari Berlinetta Boxer. The Testarossa was equipped with twelve-cylinder mid-engine and the model was produced from 1992 to 1996.
Despite the high price and the exotic design, this Ferrari was produced in over 10 000 units, making it one of the most common Ferrari models. The two-door coupe with a fixed roof had the power fed through the wheels from a rear-mounted five-speed manual transmission.
Its unit delivered a maximum torque of 490 Nm (361 lb-ft) at 4500 rpm and generated maximum power of 291 kilowatts (390 hp) at 6300 rpm. These numbers made it possible for the Ferrari Testarossa to accelerate from standstill to 100 km/h (62 mph) in only 5.3 seconds on its way to a Vmax of 290 km/h (180 mph).
The "redhead", what "testarossa" means in Italian, is the main star of the new video that has been just published by the team at Petrolicious. With this footage they aim to show that this supercar, deserves much more respect than it garners.
In the video below, you can watch the story of the vintage car collector Joe Ventura, who is lucky enough to live daily with this beautiful redhead.
Video Source: YouTube
Source: Petrolicious