Petrolicious: Mercedes-Benz 220SE and Family History [VIDEO]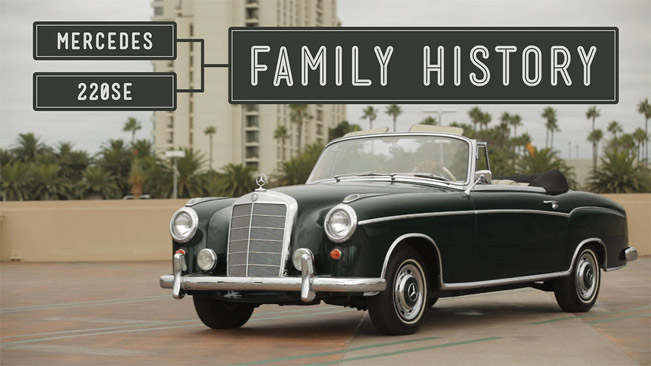 A strange family tradition was inherited in Mark Markoff's family, since his father – Don, had a very unusual and yet one of the best hobbies – to collect valuable cars. One such example is the 1960 Mercedes-Benz 220SE, which Don bought for the mother of Mark in 1963.
Back then the Mercedes was pricing was $3100 – an amount of money, which today we can barely imagine giving for a new car. Nevertheless, back in the days this was a lot of money and only a few could drive beauties like this convertible.
And this particular model is probably one of the most special ones in the collection of Don, because it is attached to so much family history and so many precious and unforgettable moments.
But behind the passion around expensive cars was something more profound – Don's interest in how the Mercedes was created – handmade and with great deal of craftsmanship. In fact, in his opinion, the quality made it a life-time car carrying a life-time style.
But to go further into details the production f 220SE began in 1960, however first with the coupe model, which had its first appearance in February 1961. The convertible showed up few months later and was almost the same as the coupe version, however equipped with soft-top roof.
Under the hood of this cabrio was 2496 cm3 M129 engine, which was able to generate 150 horsepower (110 kW) at 5500 rpm. This made it very easy for the car to have an acceleration time of 12 seconds from standstill to 100 km/h, on its way to a top speed of 193 km/h (120 mph).
Video Source: Vimeo