Peugeot 208 T16 Pikes Peak Racer Revealed [VIDEO]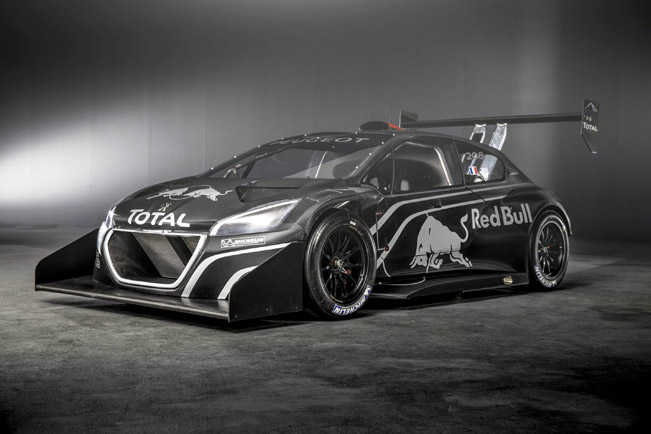 Peugeot 208 T16 Pikes Peak Racer is going to participate at the contest Pikes Peak International Hill Climb on June 30 and behind its wheel will be the nine-time world rally champion Sébastien Loeb. The motorsport vehicle was engineered and designed in order to meet the specific needs of the famous American event.
208 T16 Pikes Peak will compete in the 'Unlimited' category. This class is famous with the fact that it allows plenty of technical freedom. This means that this Peugeot is aggressive and ferocious.
It has unique design and the proportions it embodies are very different to those of the production 208. The result is beast-like appearance. Some of the technical constrains here however were in terms of body width and height, location of the wheels and engine.
The sculpted forms of the car undoubtedly combine style and aerodynamic efficiency. 208 T16 Pikes Peak incorporates many distinctive hallmarks of the 208 but at the same time marks a new generation of Peugeot design.
In terms of aerodynamics the car is exceptional. Some of the highlights here, which were disclosed so far, include rear wing, which is that of the Le Mans 24 Hours-winning 908, and the splitter of the car, which gives it its beast-like attitude. Of course, in the body of this 208 predominates carbon fibre.
Stay tuned because the performance potential of Peugeot 208 T16 Pikes Peak will soon be unleashed.
Video Source: YouTube
Source: Peugeot