PEUGEOT has prepared for the Dakar challenge: here's the new sand warrior!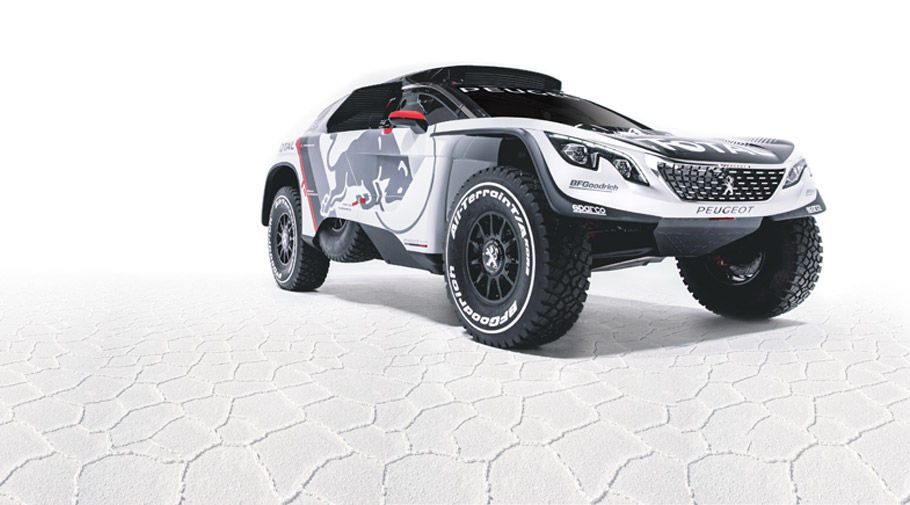 Wehave expected this one: Team Peugeot Total and Red Bull have proudly revealed the fresh PEUGEOT 3008 DKR. Heir of one of the most successful machines from previous championships, this confident beast has a lot to demonstrate. So, let's waste no more time and see what the key features are!
First of all, the new Dakar warrior is based on a new PEUGEOT SUV vehicle, yet to be revealed and at the same time stays true to some of brand's successful concept ideas. Racers will still be dealing with a two-wheel drive system and many more familiar stuff, but they will also meet some sweet changes and additions.
Going directly to the drivetrain system, we first see a revised 3.0-liter V6 twin-turbodiesel power unit that is especially created to deliver greater torque levels at low revs. What might disappoint some of the fans and enthusiasts is that there is also a smaller restrictor in the engine that results on a loss of 20horse power (14kW). However, the engineering team decided to make this sacrifice in the name of more torque at low revs.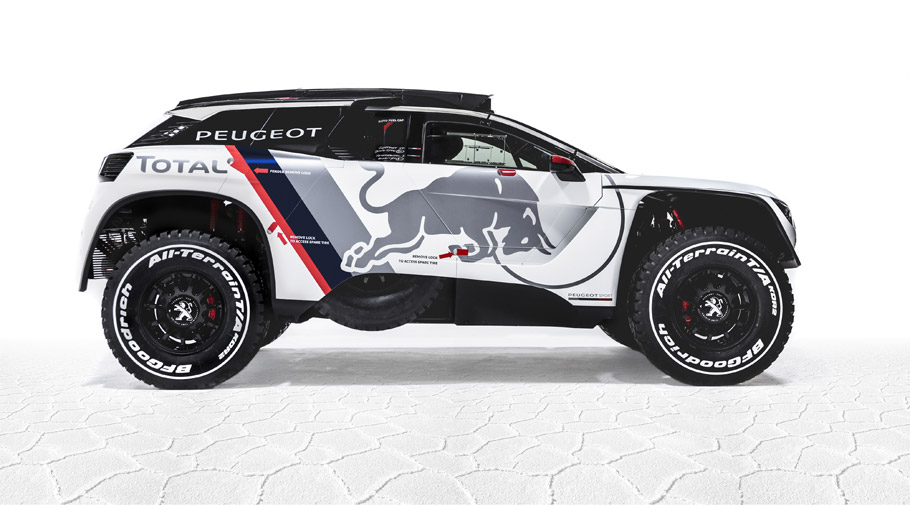 Further tweaks have been made onto the suspension system. Definitely a key component for success in the Dakar challenge, the vehicle now offers the aid of exclusive fine-tuned system, revised geometry and some damper improvement. Sweet.
SEE ALSO: 2017 PEUGEOT 5008 SUV: beautiful and promising. Check it out!
And there is also one more important upgrade. The air conditioning. Maybe some of you think that this is a tool for the whining princess wanna-be girls, but you are wrong. When a crew spends up to 12 hours a day in a vehicle's cabin in temperatures that easily excess 60 degrees, good air conditioning system is not a fad, but a must. And they got one. Exclusive, revised and improved. Cool.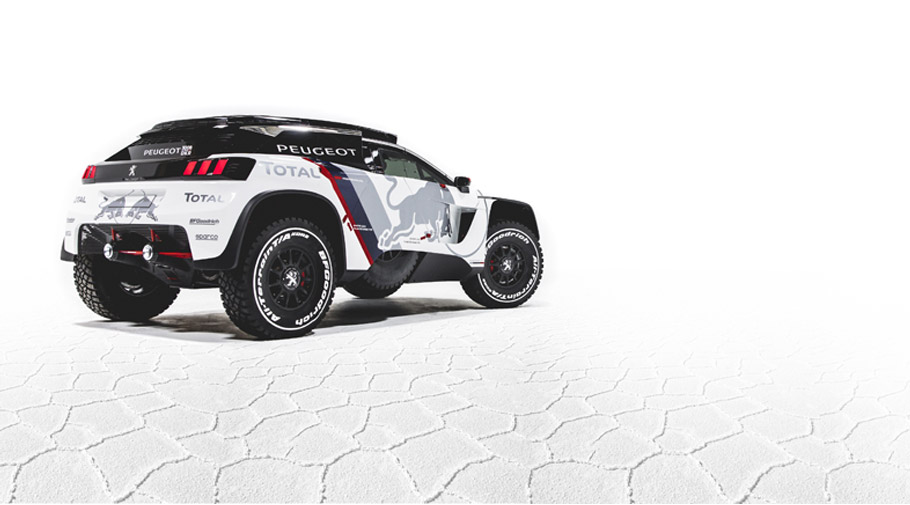 Before the great Dakar challenge, Carloz Sainz himself will test the new PEUGEOT 3008 DKR against other competitors during Morocco's Rally in October (3rd to 7th October).
We wish the very best of luck to PEUGEOT TEAM and we do hope that the team will have numerous occasions for celebrations!
Source: PEUGEOT