PEUGEOT FRACTAL And Its Challenges Towards the Future

Peugeot i-Cockpit, first demonstrated on the SR1 concept car in 2010, has already won more than 1.8 million customers. And now with its innovative ergonomics the cockpit offers and even better experience. So, let's see what is going on here.
PEUGEOT FRACTAL is a special electronic urban coupé that reveals the innovative PEUGEOT design and sets new benchmark for visuals, style and overall looks. And now with the compact steering wheel (wheel?!) and the touch screen
PEUGEOT FRACTAL demonstrates the next level of auditory perception and driving experience.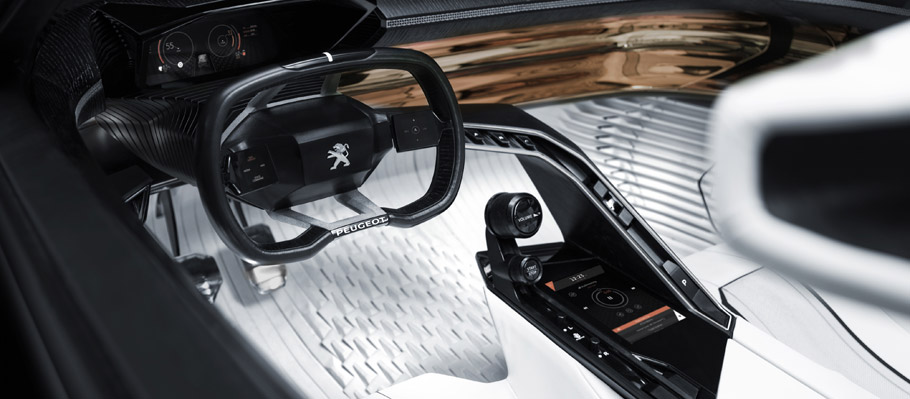 PEUGEOT FRACTAL also features a sound signature, especially created by the well-known sound designer Amon Tobin, which plays when the driver opens the doors via the smartwatch remote system. And we all know what follows: an incredible driving experience and a wealth of sensory exploration. Cool.
Furthermore, the PEUGEOT i-Cockpit comes and with numerous appealing offerings for flexible and smooth driving experience. First of all, the FRACTAL comes with numerous possibilities and enhancement options for the cockpit and secondly, the car can further be upgraded in order to meet requirements of every single customer and driver. How cool is that?
SEE ALSO: Peugeot Reveals 308 Racing Cup Edition Based on 308 GTi [VIDEO]
This is definitely a special car. So special that we all think it is a part of a sci-fi movie or novel. However, we also like the fact that we live in an age when we can witness the creation of the future itself.

Source: Peugeot