Performance & Distinctive Style: Greet the Latest Porsche Macan GTS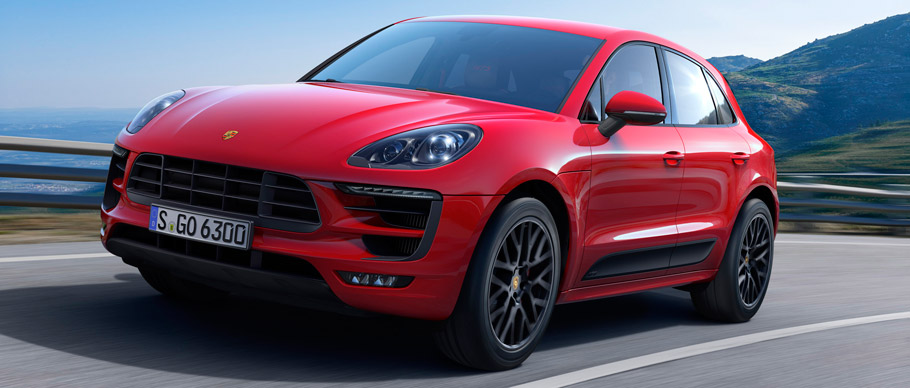 Porsche Macan GTS in its latest form has just been revealed. The exclusive vehicle comes with increased performance, upgraded chassis and characteristic style. In short, the sports SUV has received re-engineered chassis, and an additional 20 hp for its engine. In addition, its brakes have been improved and they will definitely speak to those who are keen on dynamic driving. Some of the latest styling highlights feature GTS motifs. Here are the details.
Performance
Under the hood of this Porsche sleeps the 3.0-litre, twin-turbocharged V6 engine that we know from the Macan S and the Macan Turbo. It has been aided with Porsche Doppelkupplung (PDK) seven-speed transmission and Porsche Traction Management (PTM) that sends distribution the power to all four wheels. As a result we have 360 hp and 500 Nm of torque coming out from a new sports exhaust system.
SEE ALSO: Meet 669 HP Porsche 911 Turbo S Powered by O.CT Tuning
Therefore, Macan GTS is capable of accelerating from 0 to 62 mph in only 5.2 seconds. If you want faster results, then you have to add the available Sport Chrono package, which will reduced this time to 5.0 seconds. The top speed is limited to 160 mph. This of course is balanced by fuel economy of up to 31.4 mpg/combined and CO2emissions of 212 g/km.
Chassis
The details here include tuned Porsche Active Suspension Management (PASM) that lowers the car by 15mm. New wheels are obligatory and they come in size of 20-inch and in the RS Spyder design in matt black.
Interior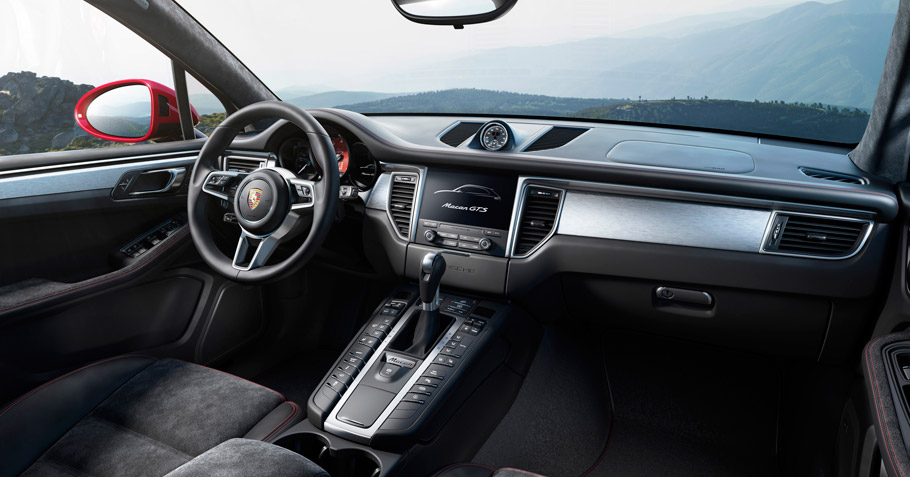 The cabin is definitely luxurious. It features 'GTS' sport seats with Alcantara centre panels as well as additional Alcantara interior trim. Not to mention the floor mats and the multi-function steering wheel with gearshift paddles. Making a debut in the Macan model is the new Porsche Communication Management with a touch-screen monitor. The satellite navigation is optional as is the Connect Plus module.
Exterior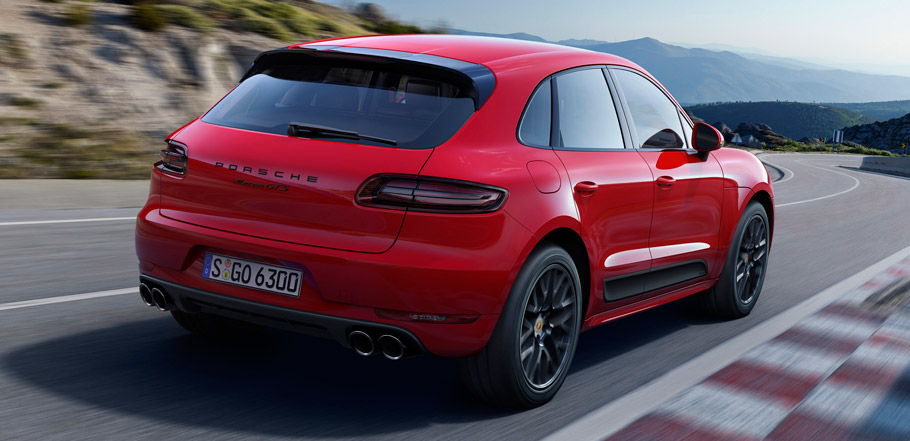 The special looks of the Macan GTS are attributed to its exterior accents in black. They include high gloss above the waistline and in a lustrous matt finish in the lower areas of the body. The optional Sport Design styling package comes in GTS-specific coloring, while the LED headlights are offered for the first time on a Macan. They also have to be specified.
Porsche Macan GTS has a starting price of £55,188.
Source: Porsche