Lo and behold! Porsche reveals the fully transformed 2017 Panamera

Features 911 inspired design and two new engines
The 2017 Porsche Panamera is finally here! And we love it! Its new design has kept the general expression of the outgoing model, but features some dramatic changes that bring it more to the 911. In other words, the 2017 Panamera looks more Porsche than ever! Having a spectacular world premiere last night in Berlin, the second generation of the famous sports sedan gathered glances and high appraisals. But let's see why.
Combining the performance of a sports car and the convenience of a luxury sedan as the previous generation, the new Panamera comes to offer new engines, design and technologies. In terms of design, the car looks closer to the Porsche 911 because of its more dynamic flyline and some of the design elements of the iconic model.
SEE ALSO: Be the first to see the 2017 Porsche Panamera as first images leak online
The coupe-like roof line has been kept, but is more dynamic and includes a new side window look. It seems that the design strengths of the model have been reinforced, while the regarded as weaknesses have been eradicated completely.
Furthermore the 2017 Panamera is getting new and more powerful twin-turbo engines as well as eight-speed dual-clutch transmission (PDK II). The result is efficiency enhanced by 16 percent. Both the 550 hp Panamera Turbo and the 440 hp Panamera 4S will be equipped with all-wheel drive as standard.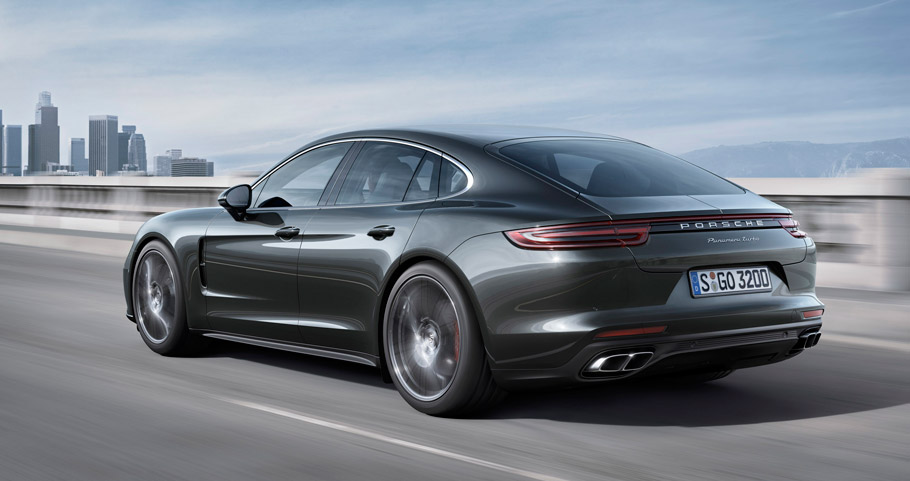 Some of the new features that improve performance are the three-chamber air suspension, rear axle steering and the 4D Chassis Control chassis management system. Porsche says that it has also included new assistance systems for greater ride comfort and safety.
Since we still have very little information, what we can tell about the interior is that Porsche is introducing what it calls "future-oriented display and control concept". In other words, the Advanced Cockpit will feature "smartphone-like user interfaces" as well as configurable LED screens. We are impatient to see them, as Porsche is promising that they will impress us with the intuitive functionality. Customers also have to prepare to meet the new Porsche Communication Management (PCM 4.1) system with a way easier and convenient connectivity features.
Stay tuned for more detailed information that is to follow soon!
Source: Porsche