Porsche 918 Spyder Celebrates World Debut In Frankfurt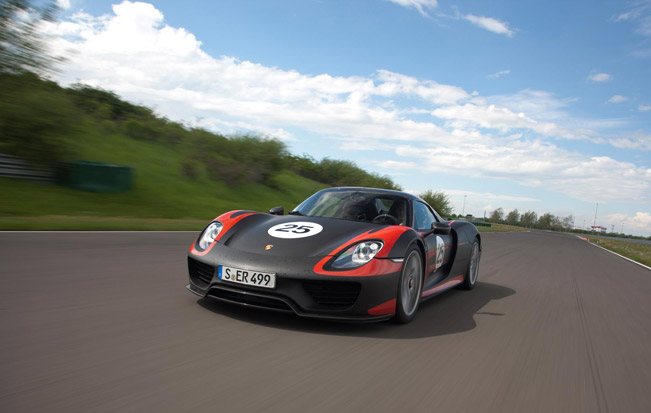 Porsche 918 Spyder is ready to make its international world debut at the forthcoming Frankfurt Motor Show on 10th of September. The super sports car is equipped with plug-in hybrid drive which makes it a technology pioneer. This means that the 918 Spyder combines the dynamic performance of a sports car with the fuel consumption of a compact one.
In addition, at the show, Porsche will also celebrate the anniversary of the 911 model with a limited edition car that is based on the Porsche 911 Carrera S. It will include traditional 911 features with state-of-the-art technology.
A third model will be also revealed in Frankfurt – the new 911 Turbo. What is more, a new generation of the Panamera Gran Turismo will highlight the unique Porsche range, which is going to be presented next to the Panamera S E-Hybrid.
Porsche 918 Spyder is a high-performance hybrid and is also a continuation of the traditional DNA of the brand. It was designed with the aim to be a high-performance hybrid, and therefore it offers 887 hp (652 kW) output.
The vehicle is capable of sprinting from 0 to 100 km/h in only 2.8 seconds, but manages to offer an average standard fuel consumption of between 94 mpg and 85 mpg. Furthermore, the 918 Spyder also includes an electric motor-based drive that additionally maximizes its dynamic performance.
Source: Porsche