Prior Design Widebody Kit BMW 5 Series E60
Proper E60 nostalgia coming from Prior Design. It's a complete "Widebody Aerodynamic-Kit" for the previous BMW 5 Series. Willing to add some character to your old bimmer?
We are talking high grade materials here that are easy to fit, flex and paint. The kit consists of a front bumper, hood air-scoops (which are more like vents), two front fenders, side skirts, rear fenders, a rear bumper and finally a trunk spoiler as optional. All is TÜV certified so you know it's Prior – quality is their signature. Must say, the end result is rather pleasant. Fattening, but pleasant.
It will cost you however. A price shy of 4000 Euros or in other words around 5000 Dollars. That's a lot of character we think.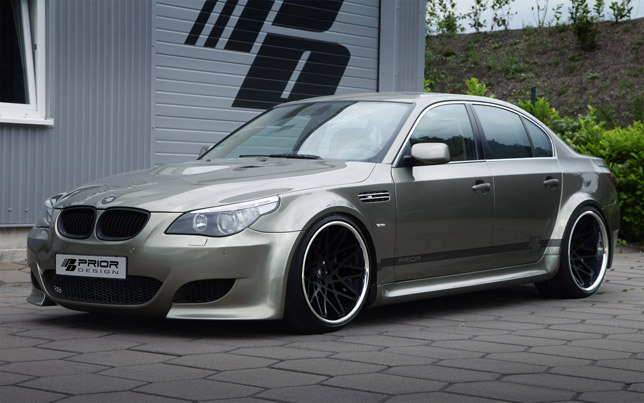 Source: Prior Design