Pure Sports Feeling: Dotz Shift Toyota GT86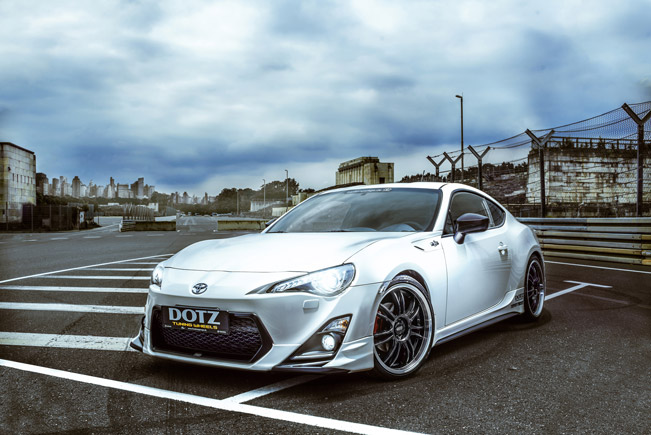 The iconic Toyota GT86, the latest version of which was introduced back in 2012, has fallen in the hands of the German based tuners at Dotz Shift. They decided to enhance their dynamic pearl white version of the car, thus making it delivering the purest sports feeling.
As a reminder, this Toyota is driven by a 200 hp (147 kW) 2L flat engine which ensures its Japanese-racing qualities. Regarding the refinement, the specialists have equipped the car with TRD body kit that adds onto the architecture of the model.
Precisely, the kit consists of a front and rear spoiler, a 4-pipe rear silencer and Eibach springs. Next, they have also given the GT86 a set of new shoes to run on, namely the Dotz Shift shiny black and polished 19 inch wheels.
In fact, they are unique and feature rim with the star pattern formed by seven slender, edgy double spokes and deep lip. They are also lightweight because the recessed center reduces the wheel's mass. The wheels are also offered in numerous ABE applications from 15 to 19 inch.
Source: Dotz Shift