Qoros Auto has announced the GQ3 Compact Saloon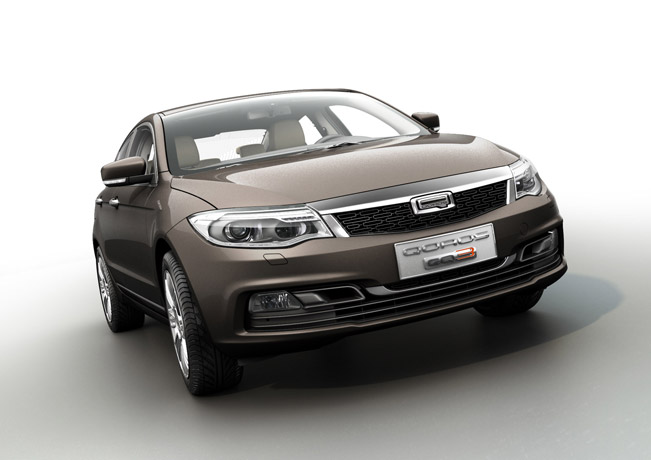 Qoros Auto has presented their new GQ3 Compact Saloon. The C-segment vehicle features an elegant exterior, a spacious, feature-packed interior and is engineered to achieve top European and Chinese crash test ratings.
"During the development of the Qoros GQ3, we directed all our efforts towards the needs and expectations of today's young, aspirational customers," commented Volker Steinwascher, Deputy Chairman of the Management Board at Qoros.
"They are very sensitive about design and quality, are highly sophisticated users of technology, and insist on the very best safety standards.  As an entirely new brand, we have the advantage of being able to focus our efforts, without compromise or distraction, on meeting the demands of these customers.", he added.
The 2013 GQ3 will make its official debut at the Geneva International Motor Show (7-17 March 2013), the Qoros GQ3 goes on sale in China in the second half of 2013, with the first cars arriving in Europe later in the year.
As Qoros plans the introduction of a large family of cars, its three-digit model naming structure has been carefully considered.
The first letter designates the body style: all sedans will carry the first letter 'G'.  All Qoros models will feature the second letter 'Q' – an unmistakable reference to the 'master' brand.  The third digit will always be a number and indicates the segment in which the model range sits.  The number '3' denotes that the model is in the compact / C-segment.
After its world premiere in Geneva, the Qoros GQ3 will be exhibited at the Shanghai Motor Show in April 2013.
Source: Qoros