Saleen Ford Mustang 351 Delivers 700 Horsepower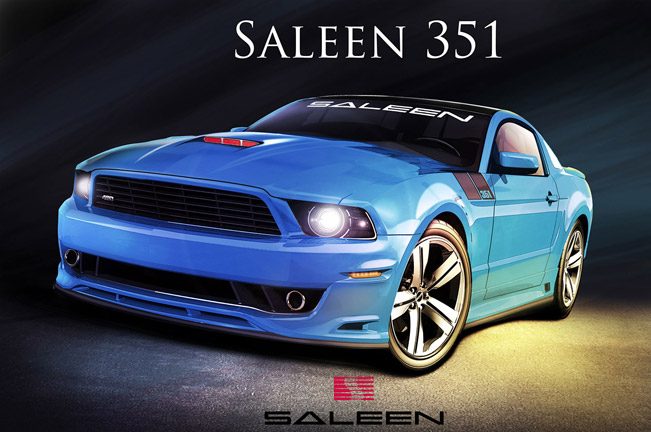 Saleen Ford Mustang 351 is an enhanced version of the popular muscle car done by Steve Saleen. This modified Ford model comes to show-off exciting list of technological and design offerings.
First of all, the most notable component in the 351 is the Saleen engineered 351 cubic inch V8 engine. It generates 700 hp (515 kW) and 888 Nm (655 ft-lb) of torque when paired with Saleen 296 supercharger system.
In fact, this is probably the most potent Mustang currently on the market. In addition, the engine is mated to a six-speed transmission equipped with a high performance Saleen clutch system, and a 3.73:1 final drive ratio. They both ensure that the power will be where it's most required - on the ground.
Next, the incredible machine got wheel and tire combination as well as Saleen S4 suspension and the Saleen 15" brake package. What rounding out the performance system are the Saleen 5-spoke alloy wheels wrapped with high performance tires in sizes 20x9 for the front and 20x10 for the rear.
On the other hand the Red Butterfly Center Ram Air Induction with its Red Butterfly hood allows cold air to intake through the butterfly scoop design as they open-up under throttle. Once the air passes through the butterfly openings it is directed through the engine compartment to the 351's powerplant where it becomes a tributary to the air intake system.
Even more: additional design components feature full carbon fiber front and side splitters, as well as a carbon fiber rear diffuser which houses the F-1 style tail lamp. A complete treatment of Saleen 351 badging and graphics is also available.
Source: Saleen