2015 Saleen 302 Mustang Teased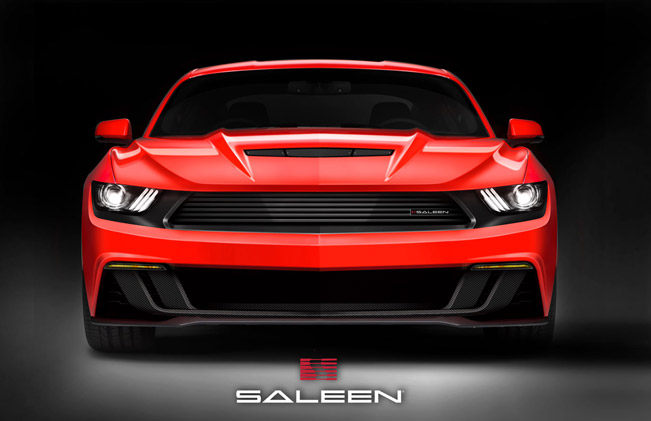 2015 Saleen 302 Mustang has just been exclusively shown with a first [teaser] image. The photo shows only the front of the car and it features Saleen's purposeful stance and powerful presence. In fact, the 2015 302 Mustang is the first major Saleen's Mustang redesign since 2005. The specialists took this as an opportunity to push the limits in both car's design and performance. This latest Saleen Mustang model is perfectly positioned as the next American exotic, campaigning on the world stage.
The release teaser shows many of the typical for Saleen design cues. Just take a look at the aggressive multi-layered front fascia and splitter, or the blacked-out grille, which is Saleen's trademark, and large single hood scoop.
Unfortunately, there are no additional details announced. However, the tuning company is promising to reveal the final features and specifications of the 2015 S302 Mustang as the unveiling and production of the car draws nearer.
2015 Ford Mustang made a debut in December last year. It is equipped with 5.0-liter Ti-VCT V8 engine, which generates more than 420 horsepower (310 kW) and 529 Nm (390 lb.-ft.) of torque. Two other engines which will also be available when the car hits showrooms later this year, are the 3.7-liter V6 and 2.3-liter EcoBoost.
Source: Saleen