Schmidt Vokswagen Golf 7 Equipped with XS5 Wheels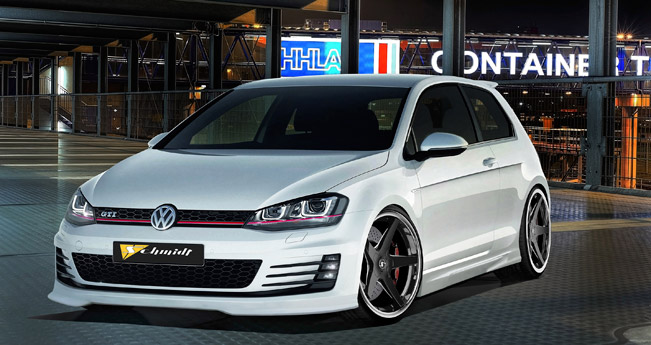 Schmidt Vokswagen Golf 7 XS5 has one-of-a-kind road presence. The reason for this is that it is equipped with brand new set of "shoes". As a matter of fact, the rims are among the most important accessories of every car.
Schmidt Revolution, which is rims manufacturer, delivered for this Volkswagen the finest rims. Each wheel set is individually adjusted and each two front and rear wheels with desired offset are adjusted exactly to the vehicle.
We are speaking here for the XS5 model which comes in different concavities with embossed spokes. The bigger the wheel is, the more concave the spoke is. The wheel arches are in any case optimally filled through adjusting the offset – no matter, whether airrides or coil over.
Chrome-plated steel panels provide a perfect shine.
Embossed spoke runs against the rim well, what a design. The stainless steel panels, which receives through its gloss additional chromium plating reflector, refines the drop center of one piece rims in a special way and makes the wheel suitable both for winter and everyday utilization.
In this case the new Golf 7 is supplied with wheels in sizes 8,5 and 9 inches. Those size can also fit perfectly to the models such as Audi TT RS, Audi RS3, Opel OPC and VW GTI are served. For the upper middle class a much broader and thus concaveness wheel with 10, 5 inch is available for the rear axle. They will fit very well to BMW 3 series and 6 series, Mercedes AMG, Nissan GTR for instance.
Source: Miranda Media