SchwabenFolia Chevrolet Camaro SS - Better Styling and More Power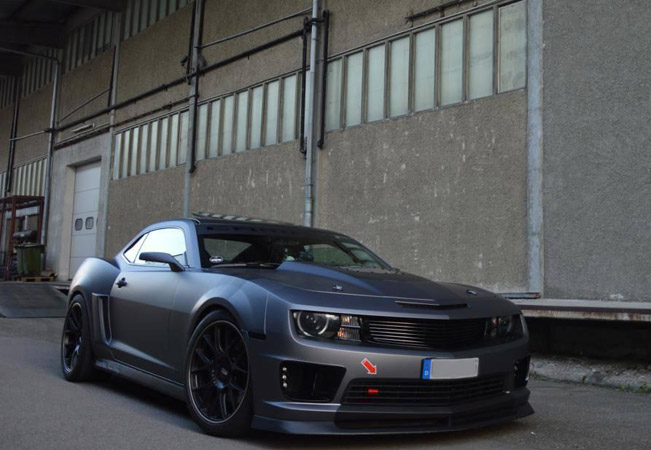 SchwabenFolia has announced their latest project based on the aggressive Chevrolet Camaro SS. The tuned sports car boasts meaner appearance thanks to a dark grey matte metallic exterior finish.
The car has been reworked by German wrapping specialist SchwabenFolia who installed some nice upgrades like blades, vents and scoops. There is also a set of new BBS alloy wheels painted in black fitted with ultra-low profile tires.
The 6.2 liter V8 received a full supercharger kit (SLP TVS2300 supercharger), however performance figures aren't released, but the expected power is something around 525HP (386 kW).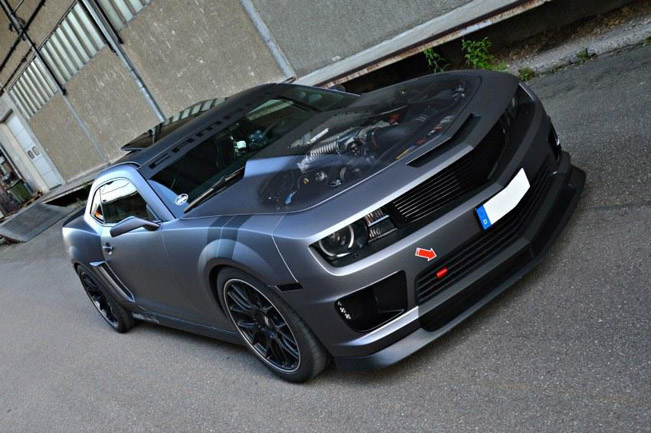 Source: SchwabenFolia