Seat Ibiza is More Connected and Dynamic than Ever

2016 Seat Ibiza is currently being launched and it is going to feature an extensive package with innovative technologies. There are also new engines in the powertrain range, more options for the equipment and added safety systems. The highlight here is the new line-up of connectivity and infotainment systems.
Engine Range
2016 Ibiza will be powered by company's latest generation petrol and diesel engines. The entry level unit is a 1.0-Liter Eco turbocharged, that can deliver 75 hp (55 kW), 95 hp (75 kW) and 110 hp (80 kW). Other units include the 1.4-Liter Eco TSI which produces 150 hp (110 kW) and 250 Nm of torque and the 90 hp and 110 hp TSI versions. The units are also highly efficient.You can read more details and specifics in the link below.
SEE ALSO: 2016 Seat Ibiza Is Ready for the Road!
Technology
The highlight in the latest Seat Ibiza is the technology equipment. The first feature is the MirrorLink, which is the perfect technology for safely operating smartphones in the car. The interface of the phone is actually being "mirrored" on the touchscreen.
The connectivity solutions are actually powered by Samsung, and this is why the systems are compatible with Android phones only. The next feature, ConnectApp, makes it easier for the driver to be concentrated on the road. Although the driver is connected, he or she does not need to read the messages they receive because via the "Read to me" and "Voice Reply" functions they get converted into speech. The Full Link connectivity solution also helps in keeping driver's attention on the road.
Exterior & Interior Upgrades

Some of the modifications included in the new Ibiza are the new headlamps with LED daytime running lights, wheel designs in 16 and 17 inches and the paint colours Moonstone Grey and Chilli Red. On the inside the car gets fully customizable elements.
Safety Systems
New here are the drowsiness warning system and the multi-collision brake. The first one works in cases of drowsiness at the wheel. The car basically recognizes the diminishing concentration of the driver and provides warning.
The other safety system acts in cases of severe collision, and automatically slows down the vehicle to dissipate the remaining kinetic energy.
Infotainment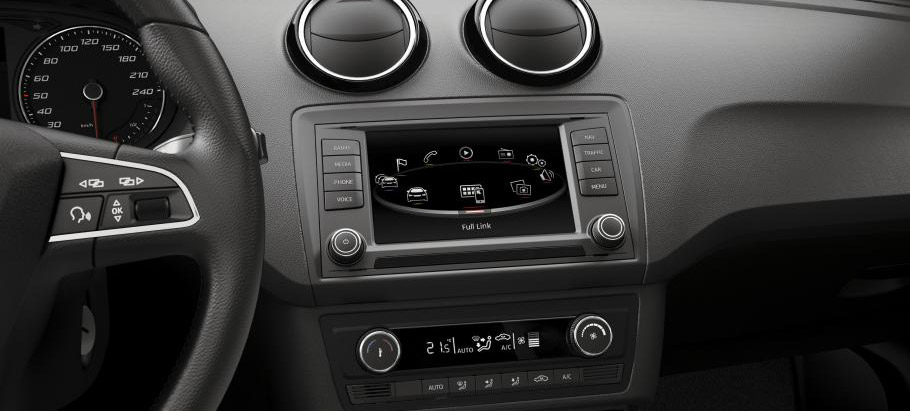 The latest-generation Ibiza receives the newest infotainment systems with touchscreen operation and integrated Navi System. For a rich sound, there is the new SEAT Sound System that features six speakers, a ten-litre bass box in the boot, an additional amplifier and individual setting options.
The new generation of the Seat Ibiza is scheduled to arrive in the dealerships in the late summer.
Source: Seat