Seat Leon TwinDrive Hybrid and Seat e-Altea XL to conquer Barcelona
Seat Leon TwinDrive Hybrid and Seat e-Altea XL will be proudly used by the officials at Barcelona City Hall. The latter will be testing these vehicles in its municipal car fleet for an initial six-month trial period.
The aim of this is to gather information and assess performance prior to mass production of electric vehicles. In fact, Seat e-Altea XL is the first electric car produced by the Spanish brand; hence the data is much needed.
Seat is developing two different technologies through the hybrid and electric vehicles and by this action is trying to stay in accordance with the demands of the market.
In addition to this event, Seat has also loaned one e-Altea XL to Endesa, and another to the Catalan Energy Institute (ICAEN). Further two TwinDrive Hybrids will also go to these organisations mentioned.
It is obvious that the company is immersed in the first stage of the introduction of an electric car. Their vision will include a further loan of vehicles to different governmental departments, institutions, and private companies interested in eco-friendly fleets over the forthcoming months.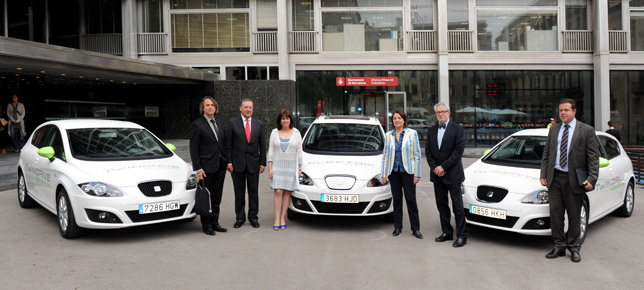 To go further into details, Seat Altea XL Electric Ecomotive and Seat Leon TwinDrive Ecomotive are two vehicles with different but complementary technologies.
The Altea XL has a range of 135 kilometres, a power output of 115 hp (85kW) and engine torque of 270 Nm (200 lb-ft). Its top speed is 135 kph. Furthermore, there are several innovative features that can be found on it. For instance, the battery location is under the rear seats and the boot. This had basically lead to no reduction in passenger compartment space.
Another interesting technology is the photovoltaic panels on the roof. They serve as means to cut energy requirements for the vehicle's air-conditioning.
On the other hand the Seat Leon TwinDrive Ecomotive features the benefits of emission-free driving to the range of a conventional petrol-engine car. Being a true hybrid, this vehicle allows all-electric or hybrid driving. The conclusion is that no change in driving habits or life style is required.
In particular, it has a range of 52 kilometres in electric mode, with a top speed of 120 kmh. In mixed mode, which is called electric and combustion, the consumption of fuel is 1.7 litres, while the emissions are under 39 g/km. The top speed of the hybrid is 170 kph.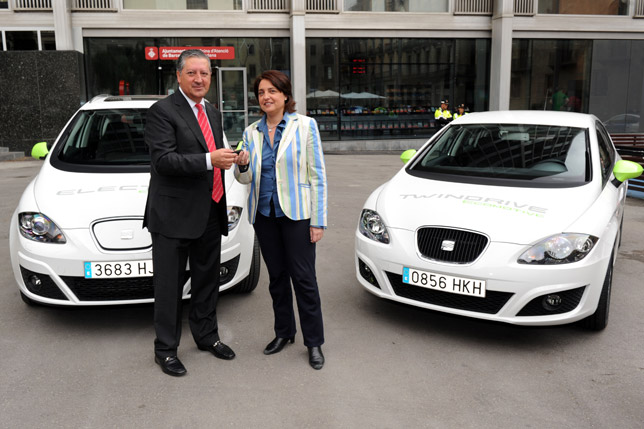 Source: Seat