Seat Releases Leon Eurocup As One Make Series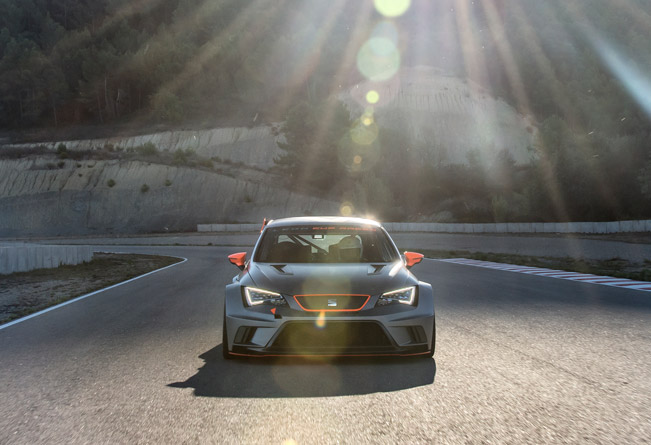 Seat Leon Cup Racer is a high-performance race car and it contributes to brand's motorsport tradition. The car will enter a total of six race events in six European countries, where the car will be renamed as Seat Leon Eurocup.
The Eurocup vehicle will offer customer teams a great driving experience for the 2014 season. It runs on 18-inch wheels and sports a new front end which has been specifically designed for optimum aerodynamic efficiency and maximum airflow to the engine and brakes.
At the rear, the wheel arches with their vents improve the cooling effect on the four-piston brake system. The flared sills work in combination with the front spoiler, thus smoothening the under body, rear diffuser and two-stage roof spoiler mounted on a single support in order to provide optimal down force for high cornering speeds.
In addition, the car is equipped with full-LED headlamps that include daytime-running-light signature as well as with LED rear lights. What is more, the interior has undergone a substantial reduction in weight and for the motorsport purposes is equipped with a high-strength roll cage.
The latter works in terms of safety which is further improved by the bucket seat with HANS system for head and neck protection. Driver's information and operating controls in this sports-vehicle are located in the multi-function steering wheel, while the high-resolution TFT display -behind it.
Leon Eurocup is powered by a two-litre, four-cylinder turbocharged engine which has a maximum power output is 330 hp (243 kW) and a maximum torque of 400 Nm (295 lb-ft). The power transmission to the front axle is courtesy of a six-speed DSG dual-clutch gearbox and is operated from the steering wheel and an electronically controlled locking differential.
Source: Seat