1964 Shelby Cobra Daytona Coupe Returns To Southern California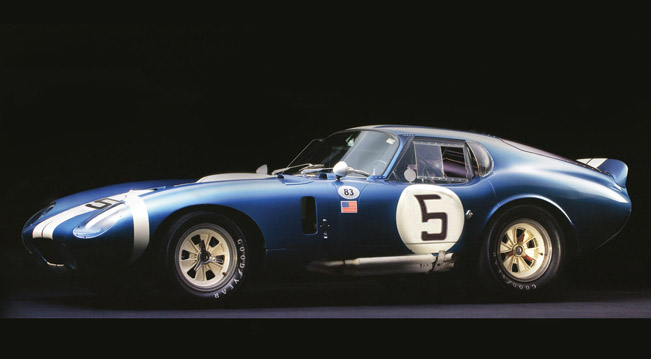 1964 Shelby Cobra Daytona Coupe which made a historic victory at the 24 Hours of Le Mans is returning to Southern California. The emblematic car will be the headline the second annual Carroll Shelby Tribute and Car Show. The event will be held on Saturday, May 17th, and will be hosted by Shelby American. At the event, the visitors will also see Ford and Shelby car show and awards ceremony. All proceeds will go Shelby Foundation and new museum.
The Shelby Daytona Coupe was based on the AC Cobra roadster chassis and also featured its drive-train. The racing car was built specifically to take on Ferrari in the GT class. Just six examples of the model were ever built, so it is very rare. For the 1964 Le Mans, four Ferrari GTOs were entered, all aimed at beating Shelby's Daytona Coupe.
The drivers behind the wheel of the Cobra were Gurney and Bondurant, who clocked over 196 miles per hour and took first place in the GT III class. In 1965, Joe Schlesser drove the car at Daytona and has finished between a pair of GT 40's, finishing on the second place. These achievements helped the Shelby American team take the World Manufacturers Championship from Ferrari in 1965.
Attendees at the event will also see other rare Shelby cars from the past five decades, starting with the first generation GT350 and ending up to the latest Ford GT. Carroll Shelby Tribute and Car Show will be probably the most memorable events of the year. If you are into muscle cars, of course.
Source: Shelby