Shelby To Show Four Vehicles At The Ford Shelby Nationals Event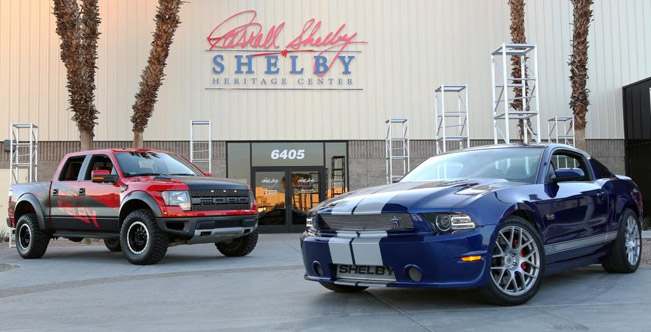 Shelby American will show its latest vehicles 624 hp Shelby GT/SC and 50th Anniversary Shelby FIA Cobra at the 40th Annual Mid-America Ford Shelby Nationals event in June. At the festivals an appearance will also make the 850 hp GT500 Super Snake and Shelby Raptor muscle truck.
The first generation Shelby GT was unveiled in 2008. Now the brand is returning with the new version of that car. At the event Shelby will have the opportunity to put its ultra-performance vehicles through their paces on the road circuit at Hallett and the Tulsa drag strip, and make some spectacular demonstrations.
Shelby GT is equipped with a host of performance options and more importantly its engine was upgraded and now delivers 624 hp (459 kW). In fact, any 2011 to 2014 Ford Mustang GT V8 can be converted into a Shelby GT or Shelby GT/SC.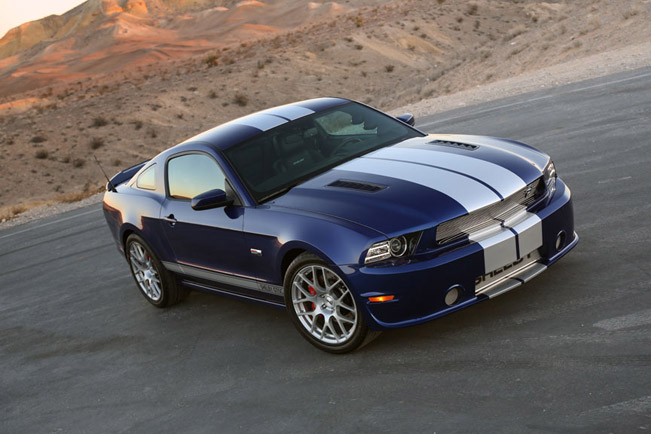 A very special appearance at the show will make the FIA Cobra, which has been built in oreder to celebrate the birth of the 289 Ford powered roadsters. In fact, Shelby American is building 50 limited edition continuations (CSX7000) of the Shelby 289 FIA Cobra. The car is painted "Viking Blue" with FIA stripes and roundels, and includes a black FIA interior, special billet anniversary badges, original style wheels and a variety of additional options.
The other vehicle featured at the event is the stunning Shelby Raptor, who doesn't mind getting a little dirty. The truck offers heart pounding, supercharged 575 hp (423 kW) and is tuned with Shelby Stinger exhaust, leather interior, all wrapped in Shelby graphics and styling, and finished with registry number and badges.
At last but not least, Ford Shelby GT500 Super Snake, which was unveiled at 2013 North American Auto Show in Detroit, will also join the company of the other three vehicles. The Super Snake is offering street-legal 850 horsepower (625 kW) and is equipped with a wide body package.
40th Annual Mid-America Ford Shelby Nationals will take place in Tulsa, Okla., from June 11- 15.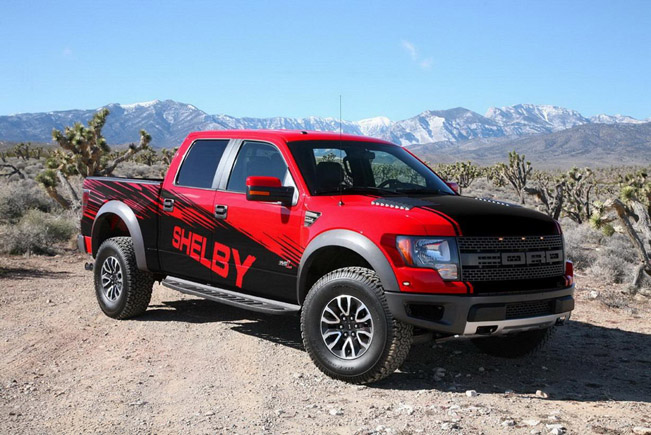 Source: Shelby