Ford Unleashes Shelby GT350R-C Racecar at Watkins Glen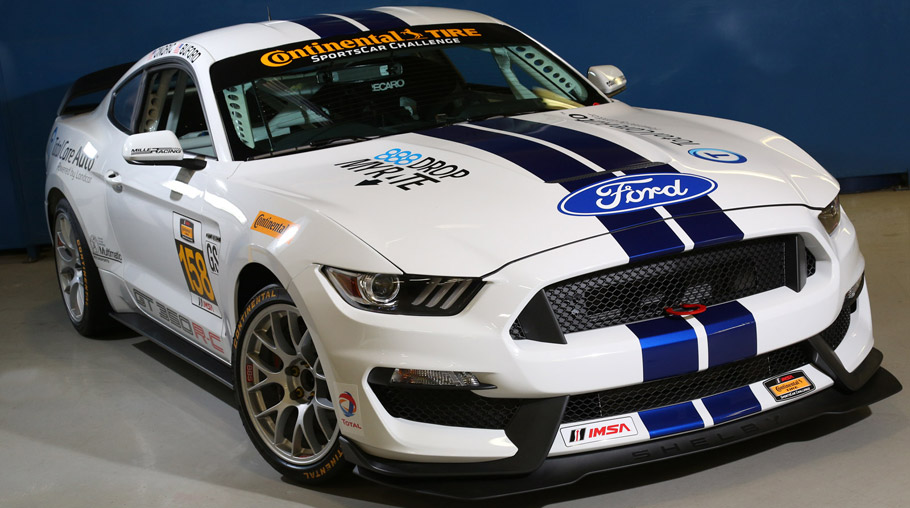 Shelby GT350R-C Racecar has been revealed exclusively by Ford. The new performance race car will make an exclusive debut this weekend at Watkins Glen. Its competition endeavors will continue in this year's IMSA Continental Tire SportsCar Challenge. The car is based on the Shelby Mustang GT350R powered by the 5.2-liter flat-plane crankshaft V8 engine, and has been built with the intentions of tackling any race challenge.
The production variant of the GT350R was revealed in January this year. This model is one of more than 12 new vehicles Ford Performance has promised to bring to market through 2020. Since its official debut, all fans are actually awaiting the release of the racing version.
SEE ALSO: Shelby Launches Shelby GT at Barrett-Jackson and Sells Shelby GT350R VIN#001 for 1 Million US Dollars!
Just like the production car, the race car is powered by the V8 engine from Ford with a flat-plane crankshaft. The unit has one-off layout that made it possible for Ford to create its most powerful naturally aspirated engine ever.
Characteristics of a Racecar
There are a lot of differences between Shelby GT350R-C Racecar and its January-born sibling. The first one includes an adapted version of the independent suspension of the GT350R. Precisely, the modifications here include revised spring rates and antiroll bars, lower ride height, unique track-tuned alignment settings, updated bushings and cross-axis ball joints in the front.
What is more, Ford also announced that Multimatic Motorsports is also joining the competition. It will manage the race team for the GT350R-C debut at Watkins Glen. The team includes Billy Johnson, Scott Maxwell, Austin Cindric and Jade Buford.
Unfortunately, Ford did not release ay information about the output of the Shelby GT350R-C. Hopefully, this will happen soon. The first track debut of the Shelby GT350R-C will happen this weekend at the famous Watkins Glen racing facility. Then, we will see it competing in the IMSA Continental Tire SportsCar Challenge.
Source: Ford