Silverstone Auctions: 1964 Ford Mustang 1/2 Coupe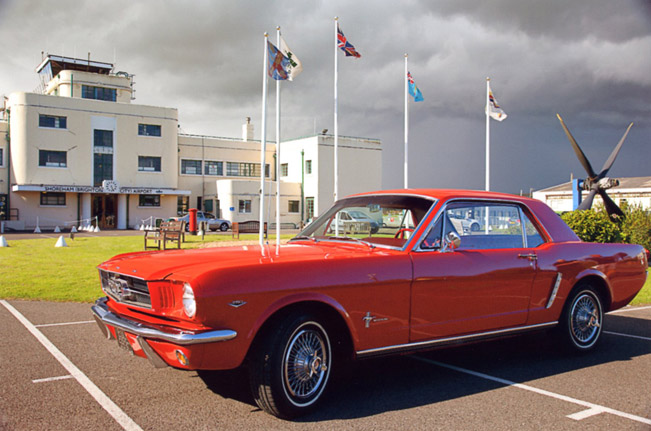 1964 Ford Mustang 1/2 Coupe is going to be auctioned at Silverstone Auctions on 24th of May. The vehicle is one of the earliest production runs of the iconic car. In fact, this muscle car is considered as the purest of all Mustangs. More importantly, it is very rare car with a price tag estimated between $23,764 to $30,562 USD (£14,000 to £18,000). This particular example was originally built at Ford's Dearborn Michigan plant on 26th of June 1964.
Another interesting fact is that this Mustang still houses its original 260CI V8 Engine matched with the original Cruise-O-Matic transmission. The car was ordered and then produced with one-of-a-kind array of factory fitted options.
Some of them include power steering, power brakes, rally-pac and AM radio with rear speaker. The extremely rare Studio Sonic Sound System is also present in the equipment. The exterior of this Ford is painted in Rangoon Red color, while the interior is in Red Beauty color.
The auction of this car comes amid the 50th anniversary of the original Mustang as well as the launch of a new 2015 Ford Mustang. Thanks to its incredibly beautiful looks it has become one of the greatest American cars of all time and a symbol of a nation.
1964 Ford Mustang 1/2 Coupe was introduced to the world on 17th of April 1964 at the New York Worlds Fair. At the same day Ford secured over 22,000 orders. The reason for that maybe was that it had everything that customers could dream of: sporty looks, factory options, economy and still great performance.
Source: Silverstone Auctions