2012 Skoda Citigo Rally Concept with world debut at Woerhersee
2012 Skoda Citigo Rally Concept has just made its first world appearance at Woerthersee. Citigo is Skoda's new subcompact model line on which the concept vehicle is base.
Skoda Citigo Rally has a design which aims to bring about brings rally successes to the road.
On the other hand Skoda made a second world debut which its car Skoda Citigo DJ Car. This one is an extraordinary showcar. It serves as a turntable and a mixer for DJs appearing at the nighttime concert.
In details, 2012 Skoda Citigo Rally design concept is a white car with a black roof and additional colour accents. It makes the impression on the public thank to its massive bumpers, rear wing, generous air intake in the front apron and forged 18-inch wheels with low-profile tyres.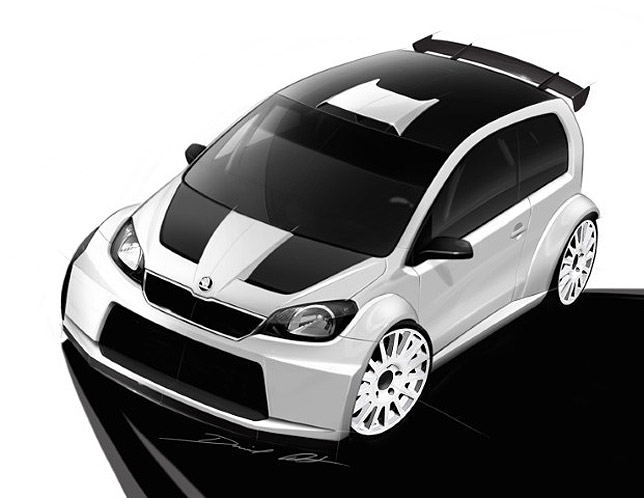 The consequence is a powerful and stable stance and ample traction. Furthermore, the vehicle includes big fenders and massive door sills. They contribute for the enhanced length of the Citigo.
In addition, there is a centrally mounted exhaust end pipe, which can be easily seen at the rear of the car. Next, the diffusor function is integrated into the rear bumper.
The wing which you see on the roofline in fact extends it and was designed with the aim to increase downforce during driving.
In terms of interior, Skoda Citigo Rallys adds to the street version of the car a roll cage. Moreover, the seats are sporty-race type and the dashboard has reduced weight.
The central console of the Rally Concept vehicle has a lot of functions, which can be manipulated effortlessly, thank to the convenient buttons.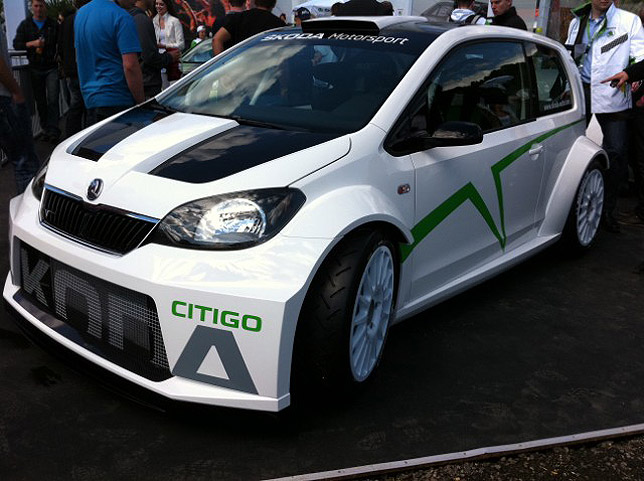 The other debut at Woerhersee was made by Skoda Citigo Dj car which was specifically designed for the entertainment industry. This special prototype is actually a mixer on four wheels. The car comes with three doors and its rear can be retracted from the B column on back, turning the vehicle into a mobile stage.
Source: Skoda