Skoda Reveals Superb's New and More Spacious Interior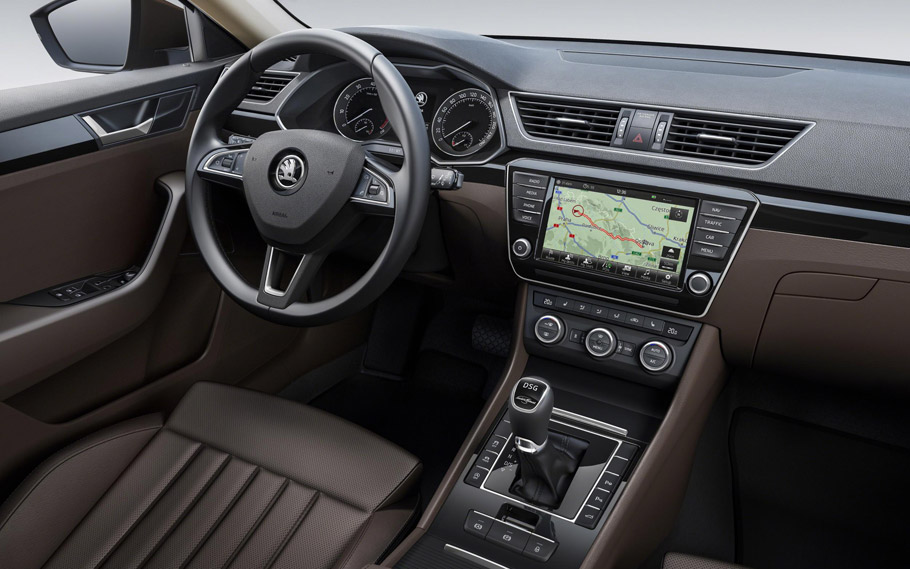 Skoda has released the first image of the interior of the third generation Skoda Superb. The initial impression is that this vehicle expresses whole new dimension with its spaciousness and elegance and the attention to detail paid. It is visible that it is comfortable throughout thanks to the extreme roominess and fine materials used. It seems that with this vehicle Skoda is once again showing its design capabilities and emotional power.
2015 Superb offers the combination of spaciousness, functionality and design in a one-of-a-kind manner. The interior is also an expression of the new design language of the brand, which was introduced with the VisionC show car at the Geneva Motor Show last year.
Now it is time for the Superb to bring these innovations to series production. With this interior the designers aim to create a superior inner space, with a more contemporary, elegant and sophisticated look.
They have achieved this by expanding the dimensions of the car and bringing the qualities of higher-class vehicles into the automotive mid-class. Of course, this step will set new standards in the segment and we can't wait to see what other brands will do to compete with these.
Given the previous information about the 2015 Superb and its exterior we must say that it has been entirely redesigned. The car has completed the final test series in Southern Europe, and its premiere will happen on 15th of February in Prague. The market launch in Europe is expected in the summer months.
Source: Skoda