Skoda Teases Once Again 2015 Superb

Are you interested into seeing more from the third generation Skoda Superb? Because we have three more photos showing more details of the car. After we reviewed the released spy shots, which preview an expressive design, now it is time to make some space for the official teasers and sketch. All in all, the pictures speak of an appearance which is influenced by the VisionC concept.
They also display that the vehicle is in sedan form but featuring a coupe-like profile. At the front of the Superb we see the iconic for Skoda radiator grille and the unmistakable headlights. Probably they will be highlighted by LED daytime running lights.
There is not much to say, because the information is scarce, but the third-gen model will be built on Volkswagen's MQB technology. Furthermore, Skoda is also promising that the car will offer the best values in terms of comfort, infotainment and connectivity, safety, fuel-efficiency, consumption and performance.
Rumors say that 2015 Superb will shed 75 kg off and it is likely to be powered by the with 1.4-liter petrol engine. The will produce around 125 horsepower (92 kW).
We can say that Superb has been entirely redesigned. More importantly, it has recently completed the final test series in Southern Europe. The premiere of the new Superb will happen on 15th of February next year in Prague. The market launch in Europe is scheduled for the summer months, while the first deliveries – for the autumn.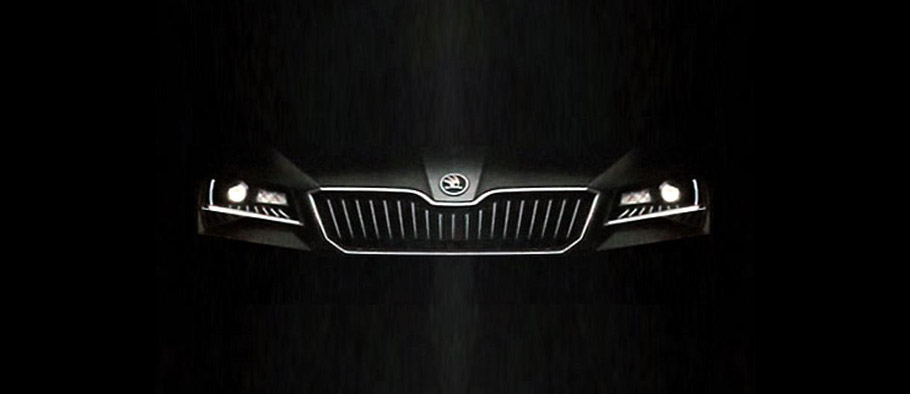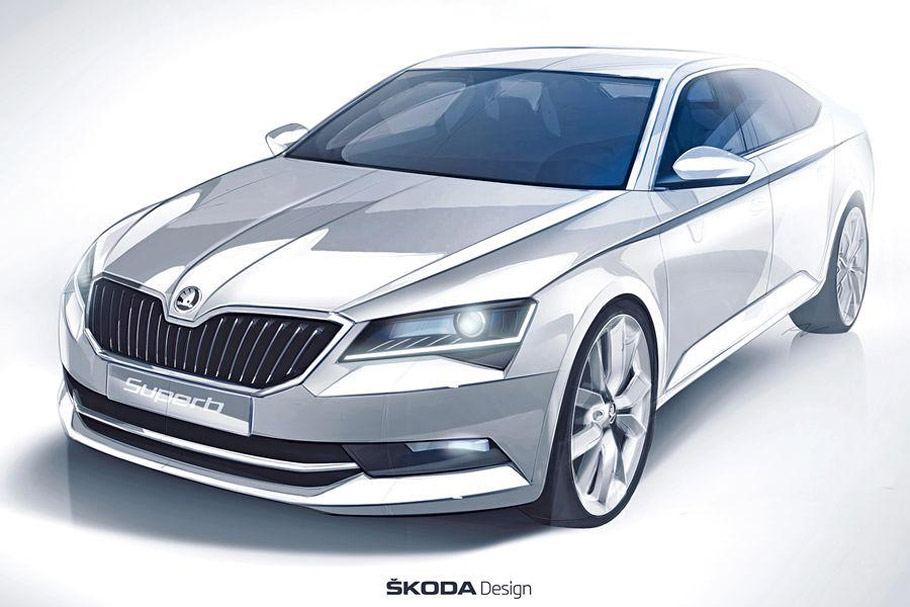 Source: Skoda