Special edition Fabia is a Headturner
Škoda has just released a funky special edition Fabia BlueLine, guaranteed to turn heads in the street and bring a smile to drivers who are in for a £750 treat of additional equipment at a price of just £160.
Based on the Fabia 2, this little blue wonder comes with unique Pacific Blue paint, white roof, 15 " 'Line' alloy wheels and lowered suspension, all of which add to the BlueLine's smart look.
Interior features over the Fabia 2 include 'Magic' upholstery, climate control air conditioning, glasses storage compartment and storage boxes under front seats, making the little Fabia both funky and functional.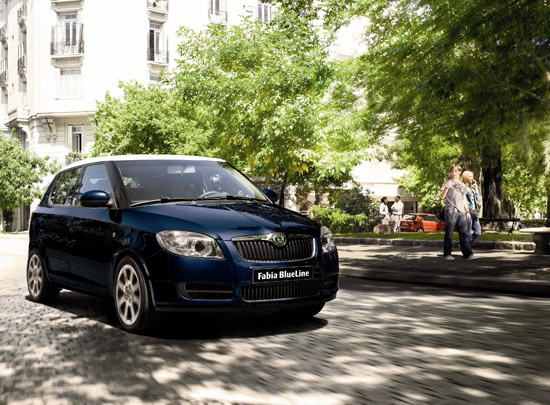 With a price tag of just £9,990 for the 1.2 70 bhp petrol engine and £11,450 for the 1.4 80 bhp diesel unit, Škoda is releasing a car which is small on price and CO2 emissions but big on economy and value.
Warren Richards, Product Marketing Manager at Škoda, comments on the latest addition to the Fabia family: "The BlueLine is a great looking car at an incredibly good price which offers a touch of individuality in the crowded supermini market.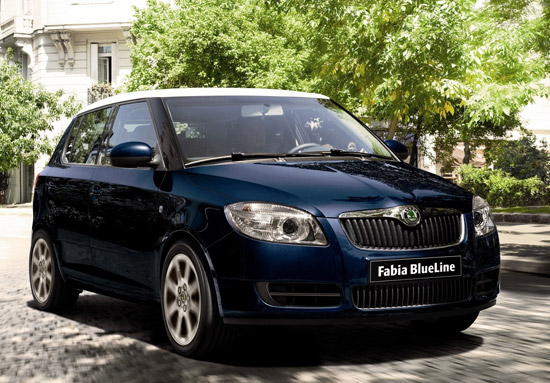 "The Fabia BlueLine will only be available for a short period and limited to just 500 cars, so anyone on a hunt for a stunning supermini should contact a Škoda retailer now."