SsangYong XLV Concept To Make Geneva Debut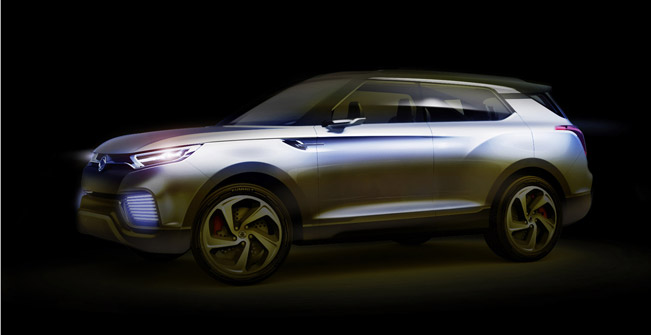 Geneva Motor Show will see the birth of SsangYong latest concept which is called XLV concept. The initials stand for eXciting smart, Lifestyle and Vehicle and serve as a means to convey the true character of the vehicle.
In addition to this the brand has also released two teaser images which in m opinion look incredible and definitely makes me inpatient to see the real car. Precisely, the XLV is a "multi-role" (as the brand call it) B-segment SUV concept which offers significantly lower CO2 emissions.
The reduce emissions are due to its mild hybrid system that combines a 1.6 litre diesel engine with an electric motor powered by a lithium ion battery. Back in 2011 the brand introduced the SsangYong XIV-1 Concept that showcased brands innovative design capabilities, strong and yet smooth lines, and perfect proportions for a compact SUV.
The XLV is 290mm longer than the XIV-1 and provides accommodation for seven passengers in an innovative 2+2+2+1 arrangement. Here the seventh seat slides between the second and third rows for optimum flexibility.
This latest concept exudes a rhythmical and dynamic exterior design and is aimed to appeal to the user seeking individuality and practicality. The wheelbase here is 2,600mm. Other dimensions are: 4,430mm length, 1,845mm width and 1,600mm height.
Source: SsangYong