Subaru BRZ, Impreza 5-door First Time in Europe
With the 82nd Geneva Motor Show approaching, more and more information is let loose to the world about premiers and lineups and surprises. Today, Fuji Heavy Industries Ltd. (Subaru makers) confirmed that they will debut (for Europe) "Subaru BRZ" and the "Impreza 5-door".
The fourth incarnation of the Impreza is designed to be a symbol of reliability, handling and safety. As always it comes with Subaru's symmetrical AWD and a flat engine. In Europe that engine would be a very green 1.6 petrol that is said prsereve the sporty legacy of the brand. On a side note, the company's own symmetrical AWD system, which first appeared on the "Subaru Leone Estate Van" in 1972, is turning 40 years this year. So at the Geneva Subaru booth, tech enthusiasts will have the opportunity to visit a gallery illustrating the history of Subaru's AWD and tryout a 3D virtual thematic game.
The Subaru BRZ, which is almost identical to the Toyota GT 86 but is at the same time somehow better, will also make a European Premiere. This car will be the AWD exception as it is a front engined, RWD composition that throws us back in the days when tail-happy cars were appreciated. That said, it won't be an uncontrollable lunatic car this, but rather a finely balanced GT car with a low center of gravity. That's the beauty of a flat engine – it offers flexibility and compactness so the Subaru engineers have put it as low as possible and lo and behold, we have a performance fun house.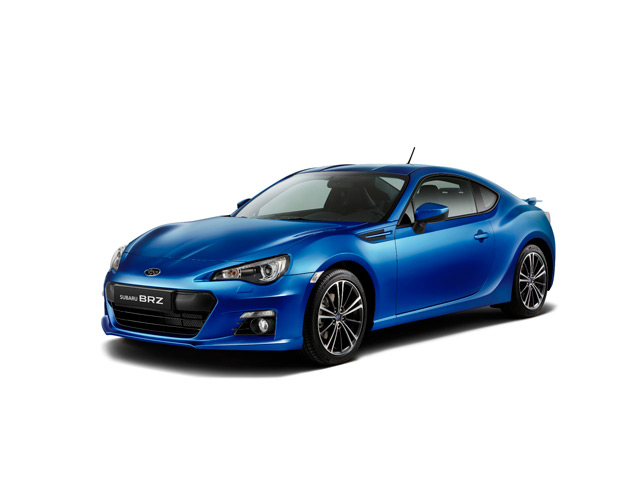 Press day for the Geneva Motor Show is set for the sixth and seventh of March and on the eight, the public can join in. The Subaru press conference is scheduled at 11:45am on March 6th
Source: Subaru