TEASER: 2013 DMC Bentley Continental GTC DURO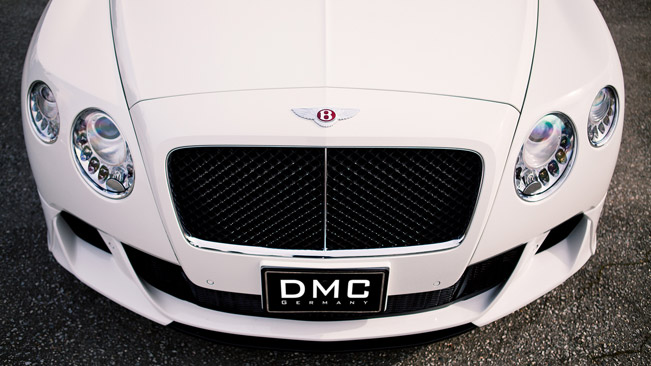 2013 DMC Bentley Continental GTC DURO has just been teased. The new project of the talented tuners at DMC Exotic Car Tuning has been disclosed, showing their work on the new 2013 Bentley Continental GTC. Only one image of the white stunning front fascia of the GTC has been released with no additional information around it.
All interested in this particular project have to wait until the 18th of March when the official unveiling of the car will happen. Although we have seen DMC working extremely on Italian cars, with this Bentley model they are also confirming their strong interest in British Marques.
The photograph doesn't show the whole Continental but brings the attention on the redesigned front bumper which is now more aggressive thanks to the new design elements added. It's almost certain that a complete package will be launched. It will include rear bumper, diffusers, side panels and a decent yet strong trunk lip along with new wheels and an engine make-over.
Source: DMC