New Technology Pack For SEAT Leon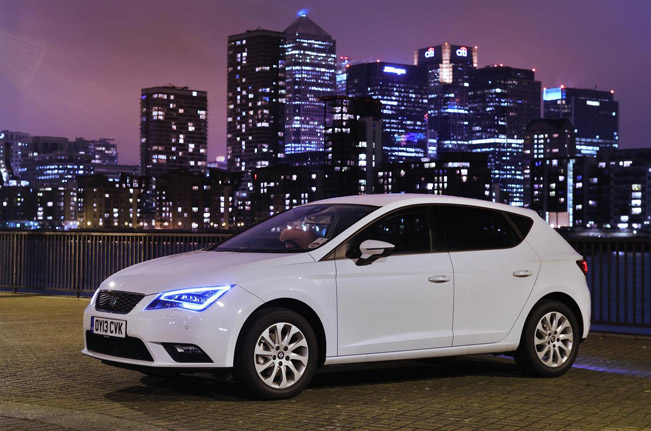 SEAT Leon is now going to be equipped with new Technology Pack, which will add to the standard specifications ground-breaking full-LED headlights. They will be added to the new model (its SE or FR specifications) at absolutely no price if it is ordered until the end of September.
The Navigation System option also includes an upgraded high-resolution colour touchscreen. The latter features a clever proximity sensor which detects when a hand is moving towards it. Then it activates additional onscreen options.
The full-LED headlamps on the other hand add to the exterior presence of the car, providing a light beam that's closer to natural daylight. In addition, they also utilize less power, thus contributing in an enhanced fuel economy.
In fact, the light is measured using colour temperature in kelvins (K). The natural daylight for instance is estimated around 5500 K. The new LED headlights featured in the SEAT measure around 5300 K. In comparison, the xenon headlamps emit light which is registered at around 4200 K, while the halogen bulbs - at 3000 K.
This basically means that the featured LED headlamps will radiate purer light which is much closer to the natural light thus resulting in no colour distortion perceived by the eye. This decreases eye strain and enables the eyes to more effectively distinguish contrast between objects.
These headlights function on low beam and operate utilizing around half the power of a xenon bulb. In addition, they're extremely durable, offering a life of at least 10000 hours.
Source: SEAT