Thailand Gets 2015 Mitsubishi Triton Pickup Truck [VIDEO]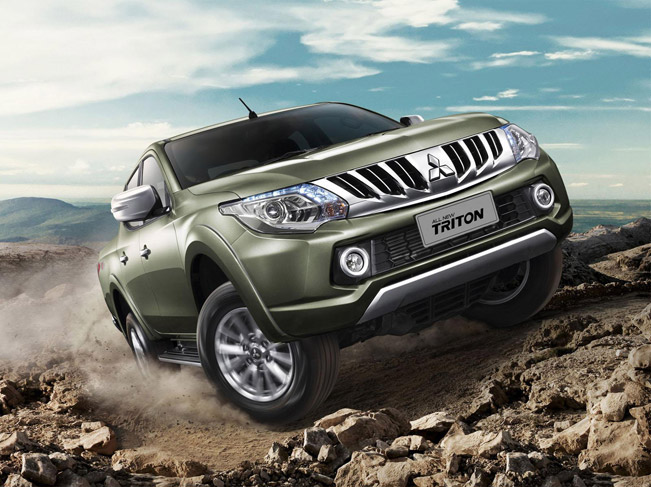 The long-time best seller 2015 Mitsubishi Triton gets its first redesign in nine years! The truck just went on sale in Thailand and the good new is that it won't be only distributed in this part of the world, but it is going to be introduced sequentially in ASEAN, Oceania, the Middle East, Europe, Africa and Latin America. The new Triton was been developed to be the "Ultimate Sport Utility Truck". It combines the comfort of a passenger car with the functionality of a pickup.
The exterior styling is muscular, sleek and dynamic. The cabin is spacious, the payload capacity is just enough and the handling is perfect. Safety is ensured by the durable and sturdy chassis and frame structures.
What is more, the Triton is quiet enough due to the addition of the new diesel engine, optimization of the suspension, and of course of the sound insulation, absorption and vibration damping materials. There will be three trim levels offered in Thailand: Single Cab, Double Cab and Club Cab variants, next to the three-engine lineup.
As mentioned, there is a new turbo diesel engine – the 2.4-liter MIVEC turbo diesel. It joins the well-known but enhanced 2.5-liter turbo diesel and 2.4-liter gasoline engines.
Mitsubishi has produced pickups for 36 years. From 1978 it has sold more than four million units globally. The new Triton is the fifth-generation model. The previous gen was launched in August of 2005 and has sold a total of 1,260,000 units worldwide. This means that the model is expected to be a core model for the brand, which contributes to improving Mitsubishi's sustainable growth in the future.
Video Source: YouTube
Source: Mitsubishi