The Dodge Viper, Then and Now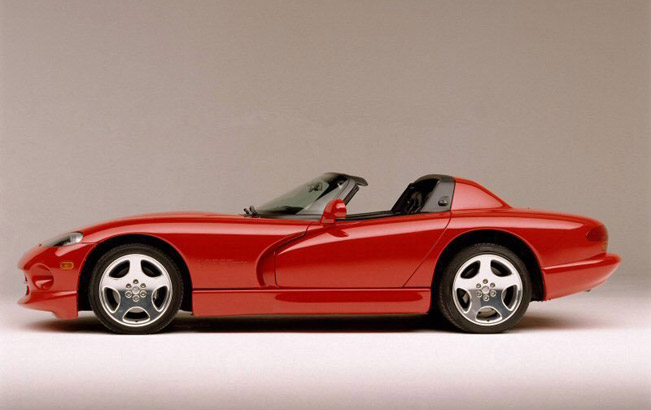 In February 1998, Chrysler Chairman Bob Lutz asked Tom Gale, Chrysler Chief Design Engineer, to make a mockup of "a modern day Cobra performance car". Gale with years of experience at Chrysler went to work. Later that year, the fleshed out design was presented to Lutz who immediate asked that it go forward as a working concept car. Metalcrafters in Fountain Valley, CA was chosen to product the sheet metal and chassis was Chrysler-based. The car was presented at the 1989 North American International Auto Show and public reaction was so enthusiastic that Chief Engineer Roy Sjoberg was directed to immediately develop it as a production vehicle.
Sjoberg selected 85 engineers to be on "Team Viper," with development beginning in March 1989. The team asked the then-Chrysler subsidiary Lamborghini to cast a prototype aluminum block based on Dodge's V10 truck engine for sports car use in May. The production body was completed in the fall, with a chassis prototype running in December. Though a V8 engine was first used in the first test vehicle, the V10, which the production car was meant to use, was ready in February 1990. Official approval for the car came in May 1990 from Chrysler chairman Lee Iacocca. One year later, Carroll Shelby piloted a pre-production car as the pace vehicle in the Indianapolis 500 race. In November 1991, the car was released to reviewers with first retail shipments beginning in January 1992.
Since 1992, the Dodge Viper has had four long generations lasting until 2010. There were actually no 2010 models, only extended 2009 models, and 2011 saw zero production Vipers at all. In 2012, the Viper returned under the SRT brand and arrived with a redesigned body and a slightly larger engine. Enlarged to displace 8.4 liters, the V-10 powerplant delivered 640 horsepower and 600 pound-feet of torque, a figure that remained unchanged until 2014.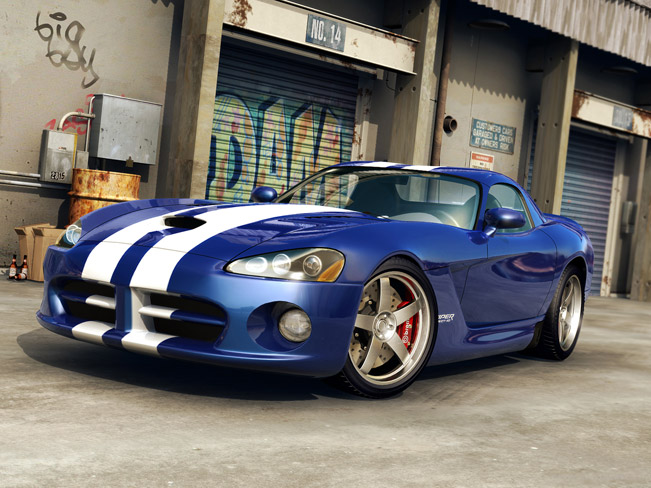 Heading into 2015, the SRT and Dodge brands have again become one, allowing the Dodge Viper SRT to return. Aside from switching the SRT badge with a Dodge logo, exterior changes for the 2015 model year are mostly about vibrant new colors and new special-edition packages. A GT model that slots between the entry-level Viper and the Viper GTS is also available, but this new model stands out from the regular "snake" by means of chassis settings and interior features.
Modifications are a bit more obvious on the Viper TA 2.0, which is basically an evolution of last year's track-prepped, Time Attack model. The updated track-capable model comes with a new aerodynamic package, which includes new front dive planes, carbon-fiber front corner splitters, and a revised, larger rear wing. The latter brings significant improvements in terms of downforce, increasing the 2014 model's 278 pounds at 150 mph to 400 pounds at the same speed. Also brand-new is the Yorange exterior finish - described as "a vibrant mix of bright orange and yellow tones" - which joins the familiar Competition Blue and Venom Black.
Moving over to the GTS model, Dodge is now offering a Ceramic Blue Edition Package. The bundle adds an exclusive Ceramic Blue paint color with black stripes and set of five-spoke Rattler wheels finished in Black Vapor Chrome. The package is rounded off by a GTS sill badge, a Satin Black exhaust bezel, orange brake calipers, and carbon-fiber brake ducts and rear applique. Lastly, both the GT and the GTS models can be ordered in Stryker Purple, an all-new "liquid mercury" color for the 2015 model year. The exterior stripe color packages have been enhanced as well, and now include Adrenaline Red.
Courtesy of: Central Avenue Chrysler Jeep